Introduction: Hwy 101
Over the summer I had a chance to understand the Golden State of mind by visiting California. The trip consisted of various stops mainly along the Pacific coastline. The vacation started after landing at LAX in Los Angeles. The sun shinning into the windows of the plane during landing gave me a jolt of excitement for the warm Californian climate I would be experiencing soon. If only I knew it would be even better than how I just described it. Once I got my luggage and passed security at LAX, I stepped outside to wait for a rental car shuttle. Not only was the weather nice and the temperature perfect, the humidity had to be 0%. What a change from the climate in my hometown of Chicago. Hear more about my trip down Hwy 101.
Day 1-2: San Diego
I landed in LA towards late afternoon after a four hour flight. The rental car company gave me a sleek, black Dodge Charger. This car was more than fine for the roads I traveled on in the state. I drove to San Diego that same evening and stayed at Humphreys Half Moon Inn & Suites.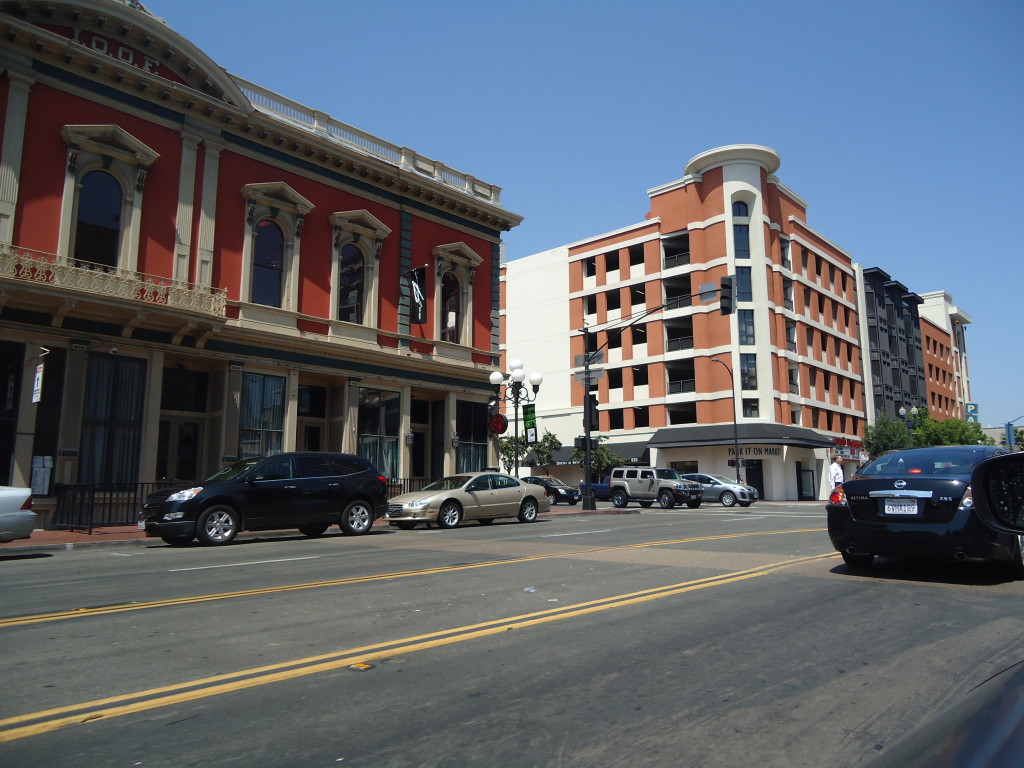 Day 3-5: Los Angeles
Take your time in the major cities of California because there is a lot that can be done in these areas. Greater Los Angeles is one area you can easily stay in for 3 to 4 days. Things to do while in or near the LA area: Long beautiful beaches (Redondo, Hermosa, Huntington, and Laguna are some of the best), Hollywood, surfing, whale watching Los Angeles tour, shops, and restaurants. Staying on Redondo Beach was a lot of fun and is great for families and couples alike.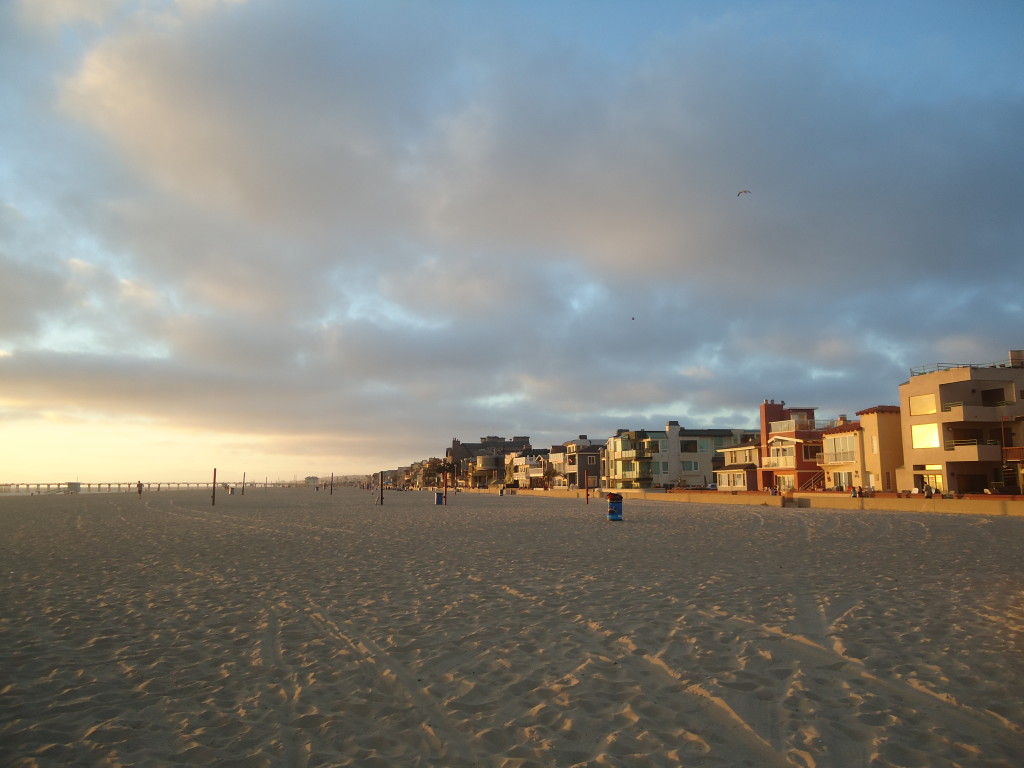 Day 6: San Luis Obispo
Heading to San Francisco from LA in a car is doable. You just need some nice night stops on the way there. San Luis Obispo is a great small town in central California where shops and restaurants are abundant. The town is one the oldest in California and actually has a lot of history.
Day 7: Big Sur
Firstly, I personally believe my favorite part of the vacation took place driving between the two major cities. You get to drive along the magnificent Pacific Coast Highway, which includes breathtaking views of the Pacific Ocean and more. Also, spending the night in Big Sur was a total different atmosphere. You can choose from either motels or cabins while staying in this area. The cabins are the more expensive, but better choice. Moreover, stay at the Big Sur Campgrounds and Cabins and see all the Redwoods, its truly amazing. You will most likely not have internet, cell phone service or any cable while staying here. Just do it, take a day off from your cell phones. Experience the world as it was meant to be seen!
Day 8: Monterey
If you want a break from longer days of driving, spend a night in Monterey. With one full day in Monterey, you will just about see eveything you need to. Stop at the Monterey Bay Aquarium as it is world renown and perfect for the kids.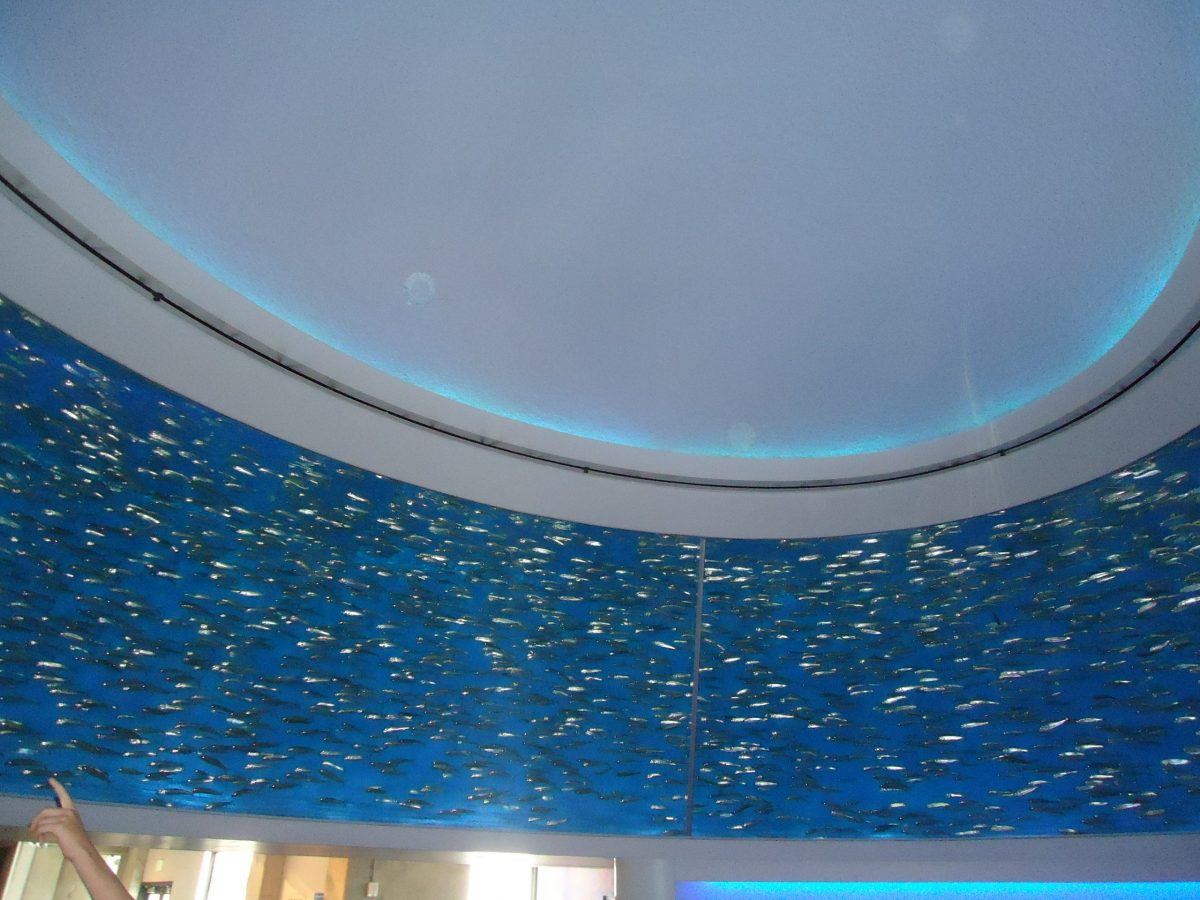 Day 9-12 (Day 10: Napa Valley): San Francisco
We saved the best for last! NorCal as some call it, is home to San Francisco and Napa Valley. You can easily spend 2 to three nights in San Fransico. Try to make it to Napa for one day if you want to try some of California's best wines. The first night was spent at the JW Marriot in Downtown San Francisco. Be careful where you walk starting in Downtown starting at 8PM. You do not want to accidentically end up in the Tenderloin neighborhood of San Francisco because you will be harassed by the homeless and oddballs of San Fran like I was. I think it is interesting that such a bad neighborhood exists so close to the flourishing streets of the city. You just need to be careful.
The second night was dedicated to Napa Valley. Driving to Napa is not bad depending on traffic, but regardless will not take up most of your day. Call up a wine tour company and schedule a tour of the fine wineries that exist out there.
The last two nights in San Fransico and California as a whole were a great ending. We stayed at the Marriott-Fishermans Wharf, which was much cheaper than staying right in downtown and the area was much nicer. The Fishermans Wharf is right at the north end of the peninsula and has amazing views at night near the Piers. Go shopping on the Fishermans Wharf, eat in the world renown Chinatown, visit the Golden Gate Bridge, and take pictures from the many great view of the Bay.
Hwy 101 Trip: Places Stayed
Bakersfield: This city is also another great place to stay while in California. Ride on a party bus from Bakersfield while going through town for a night or two. Furthermore, this is a fun opportunity for you and your family/friends.
Hotels/ Lodging to stay at:
San Diego: Humphreys Half Moon Inn & Suites
Los Angeles: The Portofino Hotel & Marina
San Luis Obispo: Embassy Suites San Luis Obispo
Big Sur: Big Sur Campground & Cabins
Monterey: Monterey Plaza Hotel & Spa
San Francisco:  JW Marriott San Francisco Union Square
Marriott-Fishermans Wharf
Napa: SpringHill Suites Napa Valley
Take this vacation if you can! Explore California! You will not regret it. After reading this article you should be able to plan a vacation that lasts less than 2 weeks and explores most of California!
Conclusion: Hwy 101
Please leave your thoughts and comments below on my Hwy 101 trip! Also, Like, Share, and re tweet this please! Finally, please read more articles like this one on the front page. Lastly, you can also follow us on Instagram.