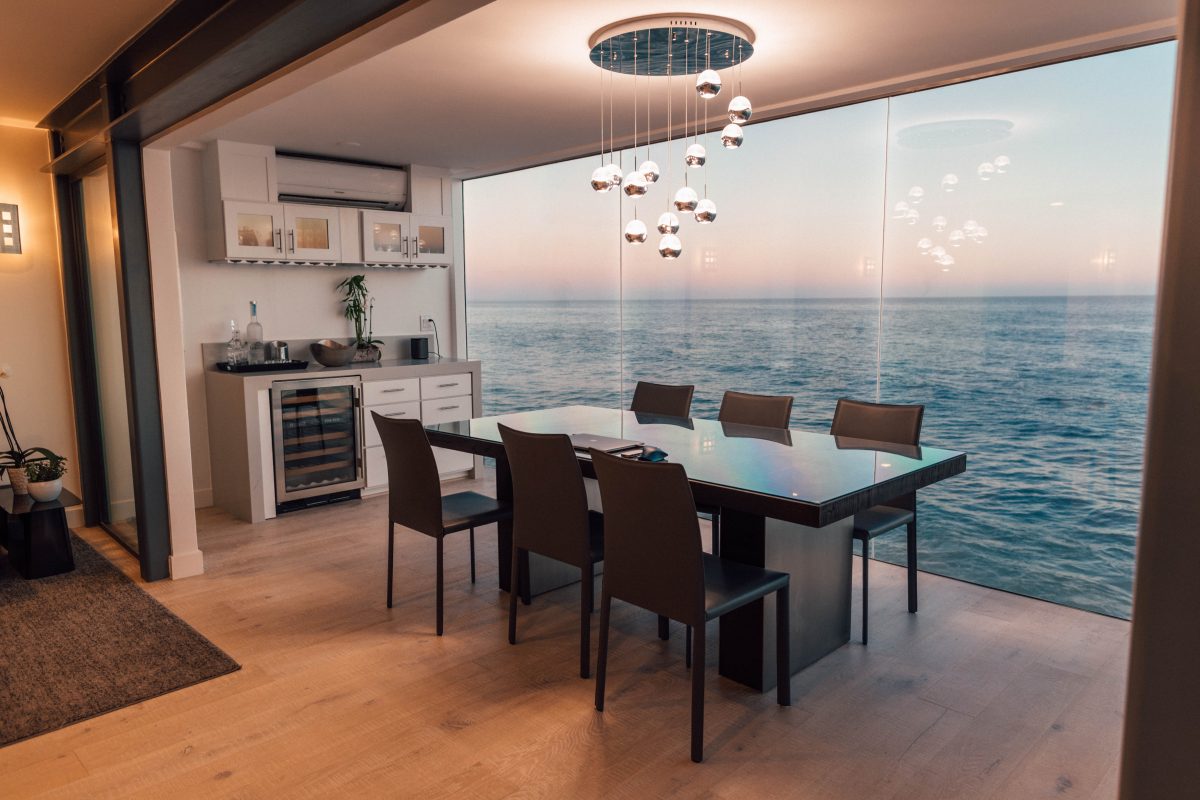 You may not have stopped to consider it before, but interior design is all around you. Whether a space was consciously designed or not, there are elements of interior design everywhere. Most of us can appreciate really good interior design when we see it, or get annoyed when bad design causes functional problems, but otherwise we may not spend too much time thinking about interior design. But maybe we should.
Good interior design provides an array of benefits and shouldn't be overlooked when creating or redoing a space. Here are some things to consider about the importance of good interior design.
Functional
Aside from aesthetics, functionality is the most important component of interior design, since space has to be usable, as well as beautiful. A great interior design will maximize space based on the way the room is used and fit the design elements in accordingly. A good design will not sacrifice functionality to add or remove design pieces, but will instead be fluid to fit the space. Interior design also takes important elements like accessibility into account when designing spaces to ensure the occupants can use the space without a problem.
Unique
A good interior design isn't one that simply copies the pages of a Pottery Barn catalog. Good interior designs are uniquely created and adjusted to match the personalities of the people using the space, as well as the space itself. Good interior design isn't one-size-fits-all, though elements from one design can often influence another.
Lifestyle Match
Good interior design should match the resident's lifestyle. For example, in a home with multiple kids and pets, white furniture is probably not a reasonable choice. Or a person who loves natural light and the great outdoors probably doesn't want to be surrounded by dark, heavy furniture and fabrics. Regardless of the type of design a person prefers, there are always ways to make it fit with their personality and lifestyle, making the space a reflection of who they are.
Long-Lasting
Not only will it stand the test of time, but a good interior design will incorporate design elements that do as well. Quality furnishings and fixtures that are made to last are the building blocks of a good interior design and ensure the design will continue to look great even years down the road. Designing with cheap materials may seem like a good idea in the beginning, but those materials will show wear and breakdown much faster than higher quality pieces.
Easy to Maintain
Since functionality is one of the key components of interior design, the design should also be easy to maintain, based on the occupants' lifestyle. For example, spaces designed in homes with children should have plenty of storage, and space for children to play and lounge. Homes where people love to read could incorporate bookshelves throughout the design to display their beloved collections. A design should take the things a person loves and put them on display, rather than forcing them to be constantly put away out of sight.
Increases Value
Although you may have no plan to leave your current space anytime soon, you should think of interior design as an investment. A good interior design will highlight the best features of a space while minimizing any negatives. This can substantially increase the value of your home on the market, since potential buyers will be impressed by the quality of the space, especially compared to other homes that don't have a cohesive design.
Feels Good
Interior design isn't simply about checking boxes to incorporate the right elements and create the "perfect" design. It's also about the feeling that you experience while in the space. A good interior design is created to invoke specific feelings from the people using the space. So, when considering a new design, think about how it makes you feel, as much as how you like the way it looks. Does being in the space make you happy? Cheerful? Thoughtful? Does it feel playful or somber? All of these considerations are just as important as the aesthetics and functionality of the design.
Prioritizing Good Interior Design
For all the benefits that having good interior design provides, it's important to take the time to get it right, whatever that specifically means for you. If you get it right, you are sure to be able to fully appreciate the results. But you'll have to first consider what exactly makes for a good interior design for you.
What type of interior design do you prefer? How have your tastes changed over time?