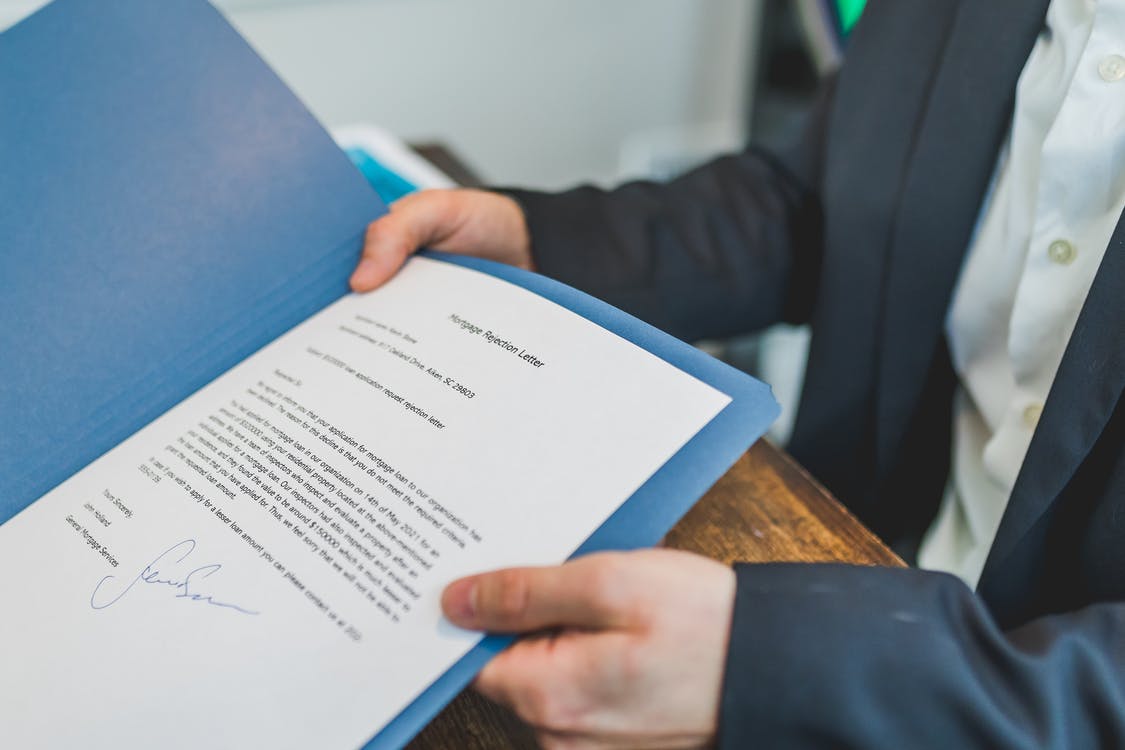 If you are like most people, investing in real estate is likely to be one of the most important decisions of your life. Whether you want to buy or sell property, you have to act with extreme caution. A single error on your part could ruin the entire deal. That is why you are better off having a real estate lawyer by your side.
In some states, the presence and involvement of real estate lawyers is a must at every phase of the transaction. But even if you do not live in those states, it is still worth hiring a property lawyer for the following reasons:
1. Understanding Of Local Zoning Laws
When it comes to erecting a structure on land, municipal rules vary widely from one place to another. So prospective homeowners should familiarize themselves with the local zoning restrictions. Among other things, this information could assist homebuyers in whether or not they may need to make improvements to the property's variances in the future. Individuals can have the peace of mind that they are entering into a properly examined contract, thanks to the guidance of their real estate lawyer.
There will be a cooling-off period, and then the attorneys will deal with the numerous settlement processes. For example, real estate attorneys can help with the legal aspects of conveyancing. Do not assume finding a real estate lawyer is a tough nut to crack; Google has made the job super easy. For instance, if you live in Ipswich, you just need to Google "Ipswich real estate lawyer," or even typing "Ipswich conveyancing" will do the job.
2. Providing Clarity  
Real estate transactions involve a slew of paperwork. In all likelihood, you may assume that you can handle it on your own. But this carries the risk of confusion and misunderstanding. That is where a real estate lawyer can come in handy. These professionals can aid with the hassle-free acquisition of real estate by interpreting documents such as mortgage agreements, deeds, etc. Besides, they can also identify discrepancies in the documents.
3. Looking After Unexpected Issues
If you have never dealt with real estate before, you are in for a rude awakening. You will have to keep with an array of hassles along the way; environmental issues, tenant claims, leaseholds, and refinancing, to name a few. Getting to the bottom of these challenges is not going to be easy. But navigating them becomes a lot smoother when you have taken an experienced real estate attorney on board.
4. Price Negotiation
Some people are naturally gifted with negotiation skills. However, if you do not fall into that category, you can rely on a property lawyer to negotiate the price on your behalf. For the vast majority of people, buying or selling a property is a one-off thing. But real estate lawyers engage in such transactions almost regularly. Contrary to the common property buyer or seller, they never give in to their emotions and fight till the end to pull off a winning deal for you.
5. Ensuring Legitimacy
Sometimes you may come across a property with a low selling price. Well, the price could be too good to be true, raising legitimacy concerns. A real estate lawyer can dig into it and provide you with accurate facts and figures. They have the resources to investigate the building and its owners. They will also look for debts, liens, and other issues during their probe. That way, you can avoid making a terrible deal by verifying the legitimacy of a property before signing the paperwork.
6. Saving Time
You cannot know much about the legal aspects of the transaction, including all of the legal complexities involved in property sale and purchase. Doing it all yourself will have to dedicate a fair proportion of your valuable time to learning something that is not your area of expertise. There must be more pressing affairs in your personal and professional life that require your attention. Even if you go all out to acquire legal knowledge, you cannot master it in such a short time. Some tasks are better left to the professionals. You can conveniently hire a lawyer, use their services, and pay them. By doing so, you will save a lot of your valuable time and keep stress at a safe distance.
7. Acquiring Title Insurance 
Title companies have no obligation to safeguard your interests. If there is a problem with the title, title companies may just raise the premiums rather than fix the issue. But, unlike title companies, your real estate lawyer will be on your side. They will manage a title defect and interpret the meaning of particular information your title holds. Broadly put, they will defend you throughout the process.
8. Enforcing And Modifying Contracts
Contract enforcement is another responsibility that falls in the domain of real estate attorneys. They may sue a third party that violates your agreement in some situations. Property attorneys can amend contracts without compromising the interests of other parties.
9. Protecting Your Personal Information
An attorney's role is to guarantee the safety of your personal information by ensuring that all transactions adhere to real estate laws. This is of the utmost importance if you are a landlord or real estate agent. Since these professions routinely handle sensitive information, it could result in identity theft or fraud over the course of real estate transactions. With an attorney, you do not have to worry about that.
10. Attending A Real Estate Closing
Brokers and title closers all attend real estate closings. Amid these professionals, it would be smart to accompany a real estate lawyer and get clarity on legal decisions. Attending a real estate closing can also bring out the wrath of opposing viewpoints. In most cases, this is caused by changes in costs and different viewpoints on taxes.
Since the purchase or sale of properties is fraught with a great deal of complexity, raising your financial risk. Therefore, it is in your best interest to seek the assistance of an experienced attorney. Having a real estate lawyer on your side can help you avoid unpleasant surprises and ensure a stress-free closing.