Who is Scott Frost?
Scott Frost is an American football coach. He is also a former football player. Furthermore, since 2018 he has been the head coach for the University of Nebraska. Before that, he served as the head coach for the University of Central Florida. Additionally, before he started his coaching career, Frost played in the NFL for six years. He played mostly on special teams. While attending college at the University of Nebraska he served as the team's quarterback. Furthermore, his father Larry Frost is a high school football coach. His mother is former Olympic discus thrower, Carol Frost.  Check out the Scott Frost house below.
Scott Frost Age: January 4th, 1975 (47 years old)
Scott Frost Height: 6'3''
Where is Scott Frost from? Lincoln, NE
How much is Scott Frost worth? 
Scott Frost Net Worth: $12 million
Where Does Scott Frost Live?
This home is located in Winter Park, FL. More specifically it sits on Bear Gully lake. Furthermore, Bear Gully lake is a private lake in Seminole County.
The house has five bedrooms and six bathrooms over 6,000 square feet of space. Also, this home was built in 2012. In addition, it sits in a gated community. Furthermore, it has its own private dock on the lake. There is also a beautiful private pool, outdoor kitchen, and outdoor living space. Additionally, the home features hardwood flooring, a gorgeous open kitchen, as well as a wet bar. Furthermore, the upstairs master bedroom includes its own ensuite and private balcony.
Specifications:
Bedrooms: 5
Bathrooms: 6
Square Feet: 6,001 sq ft
Price: $2.3 million
Scott Frost Address: Bear Gully Rd Winter Park, FL 32792
Photos: Scott Frost House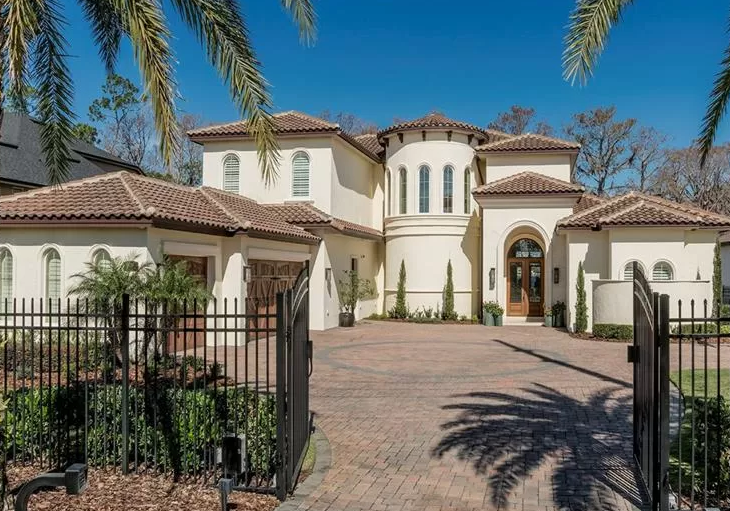 We post on luxury real estate and celebrity homes on our Instagram, Twitter, Facebook, Pinterest, TikTok, and YouTube. Also, Please follow us on each of these. Finally, I hope you enjoyed reading about Scott Frost's home. Furthermore, please leave your thoughts and comments below. Lastly, read some other articles like this one on our frontpage.