Do you want to start a real estate development project but are unsure how to start? If so, you are in luck. Here are five tips for successful real estate development in rural areas. Keep reading to learn more!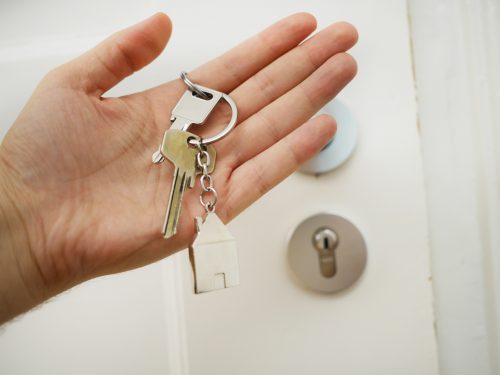 Have A Clear Vision
Real Estate Expert Damon Becnel says when embarking on any development project, be it in a rural or urban area, it is essential to have a clear vision and goal for the project. Without this, it can be too easy to veer off course and lose sight of what you are trying to achieve. Having a clear vision will help to focus your efforts and ensure that everyone involved in the project is working towards the same goal.
It is also important to remember that every community is different, and what works in one place might not work in another. By taking the time to understand the needs of the community you work in, you can ensure that your project is genuinely beneficial. With a bit of planning and forethought, you can ensure your next development project is a success.
Respect The Local Community & Work With Them
When developing in rural areas, respecting the local community and working with them is essential. Rural communities have a deep connection to the land and know how to use it best. They also have a strong sense of community and are often willing to work together to improve their area. By working with the local community, developers can tap into this knowledge and create projects that will benefit everyone involved.
In addition, working with the local community shows respect for their culture and way of life. It shows that developers are interested in creating something that meets their needs and wants rather than imposing their vision on the area. This approach is more likely to result in a positive relationship between developers and the local community, which can only benefit the project in the long run.
Plan For Long-Term Success
Often, developers focus on short-term gains when embarking on a new project. While it is important to generate income quickly, it is also essential to plan for long-term success. This means thinking about the area's future and how the project will impact it. It might be necessary to make some sacrifices in the short term to ensure that the project benefits the community in the long term.
For example, developers might use local materials or hire local workers to support the local economy. They might also design their project with future expansion in mind so that it can grow along with the community. By taking a long-term view, developers can create projects that will stand the test of time and be an asset to the community for years to come.
Respect The Natural Landscape
When working in rural areas, it is essential to respect the natural landscape. Generations of people have used the land, and it is vital not to damage it unnecessarily. If possible, developers should work with the existing landscape rather than trying to change it. This might mean using local materials that blend in with the surroundings or designing buildings with minimal environmental impact.
In addition, Damon Becnel says developers should be aware of the potential environmental impacts of their projects. They should ensure that they are not polluting the air or water and not damaging any protected areas. By taking care of the natural landscape, developers can create a sustainable project that will be enjoyed by generations to come.
Be Patient
Real estate development is a long-term process, and patience is essential. Rome was not built in a day, and neither are most successful real estate projects. It can take years to plan and develop a project, so developers must be prepared for the long haul.
Conclusion
The key is to stay focused on the goal and not give up when things get tough. There will always be obstacles along the way, but if you keep your eye on the prize, you can eventually achieve success. So if you're thinking about embarking on a real estate development project in a rural area, remember these tips, and you'll be well on your way to success.