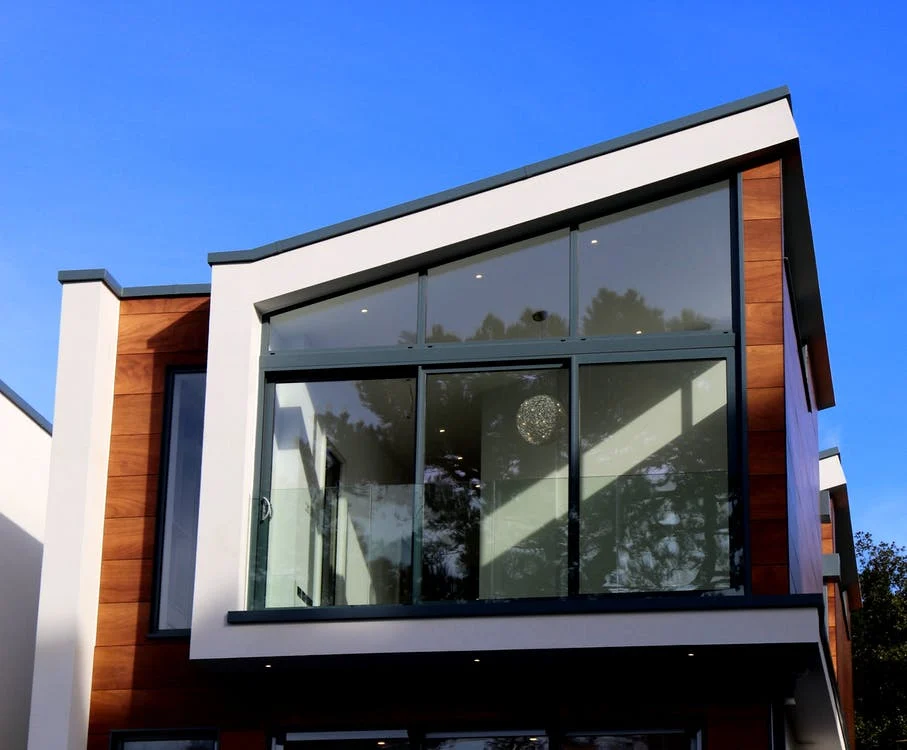 Deciding what type of glass to use within your home may seem trivial at first. However, there are many different options to choose from. Making the right choice means realizing what you prioritize within your home. Do you value having maximum sunlight? Are you looking to preserve a level of privacy? Are you hoping to decrease your heating and cooling costs? Is price an issue? Or do you need something more durable for a specific location within your home? No matter what you value within your space, there is a type of glass for your needs.
1: Clear Glass
More than likely, clear glass is what comes to mind when you hear the word "glass." Out of the many types of glass, clear glass is most common as it typically makes up tabletops, drinking glasses, cabinet shelving and doors, and windowpanes. It is a favorite for windows because it allows the maximum amount of sunshine and natural light into the home, but it also offers no privacy and can often allow outside heat to warm the inside of the house which may be nice in the winter but may be undesirable during the summer months.
2: Frosted Glass
One of the pricier options, frosted glass gets its name from the opaque, transparent design within the glass that is formed from sandblasting or acid etching a piece of clear glass. Typically, this type of glass is found in areas where privacy is appreciated. Frosted glass doors can be found placed within front doors, in-home office spaces, and other windowless rooms as they let natural light in from other parts of the house without sacrificing privacy. This glass is also often found in bathrooms to create a shower cubicle or as the glass for a window. Natural light is still filtered through the glass, but vision looking in or out will be obscured.
3: Insulated Glass
When choosing glass for windows and doors throughout a home, insulated glass is a favorite. Using this glass can save money on your utility bills by helping to maintain the temperature within your home while also allowing natural light to enter. The glass consists of two separate sheets fitted and sealed together to create one unit. There is a space in between the sheets that serves to create an insulated barrier from the inside to outside temperature, with the space either vacuum sealed or filled with a gas. While very helpful in conserving energy and decreasing outside noise from entering your home, these do not provide any level of privacy.
4: Plexiglass
Since its creation, plexiglass has become a favorite in the architectural world as it is said to be 30 times stronger and two times lighter than regular clear glass. Also called acrylic glass, plexiglass is formed through a polymerization process and then sold as sheets. They are fully customizable, practically shatterproof, resistant to most chemicals, and have a much lower price point than other types of glass.
5: Tempered Glass
Tempered glass is marked by the extensive heating and cooling process that makes it about four times stronger than regular glass. Because of its exposure to extreme temperatures during the creative process, tempered glass can be used in areas where other types of glass would shatter such as above a fireplace. However, expect a much higher price point as each piece of tempered glass must be specially sized and created for the location where it will be used. Once created, it cannot be cut or drilled without destroying the integrity of the glass. If broken, it will break into larger dull pieces rather than sharp shards. Because of its high durability, this is typically the glass you will find used as grocery shelves and as office desks.
While not an exhaustive list, this article should give you an idea of some of the basic levels of glass available to you when it comes to your home. Deciding what you value most may be the hardest part in helping you choose a glass that is right for you, but know that there are many options available to you.