Who is Barry Weiss?
Barry Weiss is a television personality. Furthermore, he is one of the stars of the A & E show Storage Wars. Weiss attended Cornell University. Additionally, he earned a master's degree in Business Administration at New York University. Aside from Storage Wars, he co-owns Northern Produce, along with his younger brother Joey. Furthermore, he is a vintage car enthusiast. He owns numerous cars including a Beatnik Custom Hot Rod and a customized 1947 Cowboy Cadillac. Additionally, Weiss is a father, as well as a grandfather. Check out the Barry Weiss house below.
Where is Barry Weiss from? Demarest,  New Jersey
How much is Barry Weiss worth? 
Barry Weiss Net Worth: $12 million
Where Does Barry Weiss Live?
This home is located in a gated community in the Laughlin Park neighborhood of Los Angeles, CA.  Furthermore, there is a population of 36,517.
The house has four bedrooms and four bathrooms over 3,800 square feet of space. This home was built in 1928. Furthermore, the home is surrounded by beautiful palm trees and a large driveway. This is a two-story home with a total of 14 rooms. Additionally,  the exterior is made up of stucco. Additionally, the backyard has a large patio. Perfect for entertaining. Furthermore, there are mature, overgrown trees surrounding the backyard. Allowing for perfect privacy. 
Specifications:
Bedrooms: 4
Bathrooms: 4
Square Feet: 3,837 sq ft
Price: $3.7 million
Barry Weiss Address: De Mille Dr, Los Angeles, CA 90027
Photos: Barry Weiss House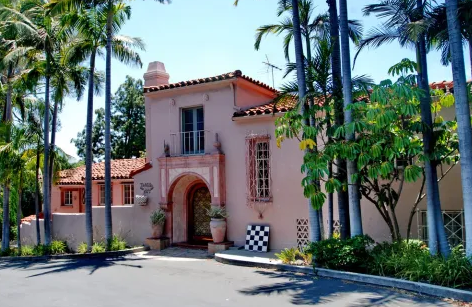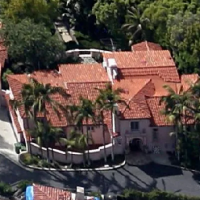 We post on luxury real estate and celebrity homes on our Instagram, Twitter, Facebook, Pinterest, TikTok, and YouTube. Also, Please follow us on each of these. Finally, I hope you enjoyed reading about Barry Weiss's home. Furthermore, please leave your thoughts and comments below. Lastly, read some other articles like this one on our frontpage.