Celebrities that Live In NYC
Not all celebrities just live in Los Angeles. Some prefer to live in other areas in the United States and even the world. Did you know that there are some celebrities that live in the NYC area? Some of the celebrities include politicians, actors, and musicians. Finally, we will look at this list of celebrities that live in NYC.
Sarah Jessica Parker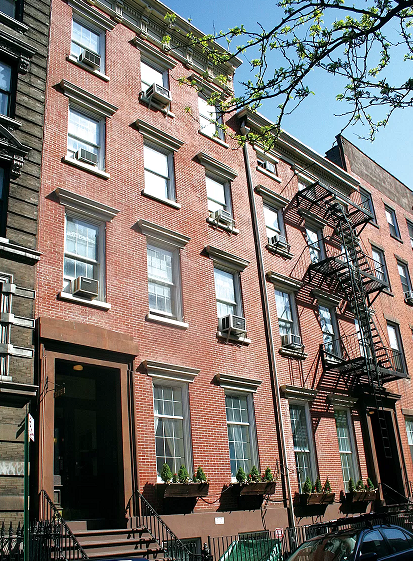 Sarah Jessica Parker is an actress. She is well known for her role as the writer Carrie Bradshaw in the late 90s television series Sex and the City. She has been married to fellow actor Matthew Broderick since 1997. Recently they purchased two townhouses side by side, combining them into one large home. Their newly constructed townhouse is located in the West Village neighborhood of NYC. Furthermore, the West Village is famous for its cobblestone streets, quaint shops, and fashionable boutiques. 
Jerry Seinfeld
Jerry Seinfeld is an actor and comedian. He is best known for starring in his iconic 90s sitcom, Seinfeld. He and fellow writer and comedian Larry David created the show together. Seinfeld was born and raised in NYC and still lives there to his day. He currently lives in the famous Beresford building, located on Central Park West. The area gets its name from being located west of the central park. 
Hugh Jackman
Hugh Jackman is an Australian actor. He rose to fame starring as Wolverine in the X-Men films. He played Wolverine for seventeen years, for which he earned a Guinness World Record for "longest career as a live-action Marvel character". Jackman has won two Tony Awards, a Grammy, an Emmy, as well as a Golden Globe award. Jackman and his wife, actress Deborra-Lee Furness live in the West Village neighborhood in NYC. Furthermore, the West Village makes up the western part of Greenwich Village. It is famous for its iconic brownstone architecture and arts scene. 
Gigi Hadid
Gigi Hadid is a supermodel. She has been on the cover of Vogue 35 times. In 2013 she signed with IMG Models. Hadid was in a long-term relationship with singer Zayne Malik, before breaking up in 2021. The two share a daughter. She currently lives in an apartment in the NoHo area of NYC. Furthermore, NoHo is short for "North of Houston Street." It makes up just a few blocks and was also home to the late artist ANdy Warhol. 
Some Other Celebrities that Live In NYC
Peter Dinklage- Actor, famous for his starring role as Tyrion Lannister in Game of Thrones.
Al Pacino- Actor, famous for starring in movies such as The Godfather, Scent of a Women, and Scarface.
Alec Baldwin- Actor, famous for his movies such as Beetlejuice, The Departed, and The Hunt for Red October. Baldwin also starred alongside Al Pacino in the 1992 classic movie,  Glengarry Glen Ross.
Keanu Reeves- Actor, famous for starring in The Matrix, Bill and Ted's Excellent Adventure, and Speed. He too started with Panico in the 1997 horror film, The Devil's Advocate.
Matt Damon- Actor, famous for co-writing and co-starring in the 1997 film Good Will Hunting, along with Ben Affleck. Damon has also starred in movies such as The Talented Mr. Ripley, The Bourne Identity, and The Martian. He also appeared with none other than Al Pacino in Ocean's Thirteen.
Whether they are actors, directors, or musicians you now know some of the celebrities that currently live in New York. Finally, if you enjoyed reading about celebrities that live in NYC then check out other articles on our site. Lastly, check out our Instagram, Twitter, and Facebook accounts and leave your thoughts and comments there too. What city or state do you want us to post on next? Please let us know.