Drake is one of the best musicians and will always be known for some of his legendary work. Furthermore, he has four Grammy Awards and six American Music Awards. He is known for singing and bringing more R&B into hip hop music. Some of this hit songs include Best I Ever Had, Started From The Bottom, Hotline Bling, One Dance, and Nice For What. Who doesn't love Drake? Our Champagne Papi loves to live on the wild side and spending his money. He has many material things including an amazing house and even a plane. Yes, a plane. Check out the Drake private jet below.
Does Drake Own A Private Jet?
Yes, and in fact Drake has a whole plane to himself. The plane is a Boeing 767-300F.
The jet has a cost of 220 million dollars and has a capacity of 45. The plane can travel up to 600 miles per hour. Also, the maximum travel range is 4,470 miles. It served as a cargo plane for 23 years before he purchased it. Furthermore, the plane has leather recliner seats for his family and friends. Other amenities include bedrooms, carpeted floors, and a massive TV and projector. The interior of the jet is filled many gold and wood panels and tons of mirrors. The design of the plane is super cool and fits his personality very well. Finally, would you like to fly in Drake's plane (Boeing 767-300F)?
Specifications:
Jet Type: Boeing 767-300F
Cost: $220 Million
Capacity: 45 People
Interior: leather couches, living spaces, private office
Photos: Drake Private Jet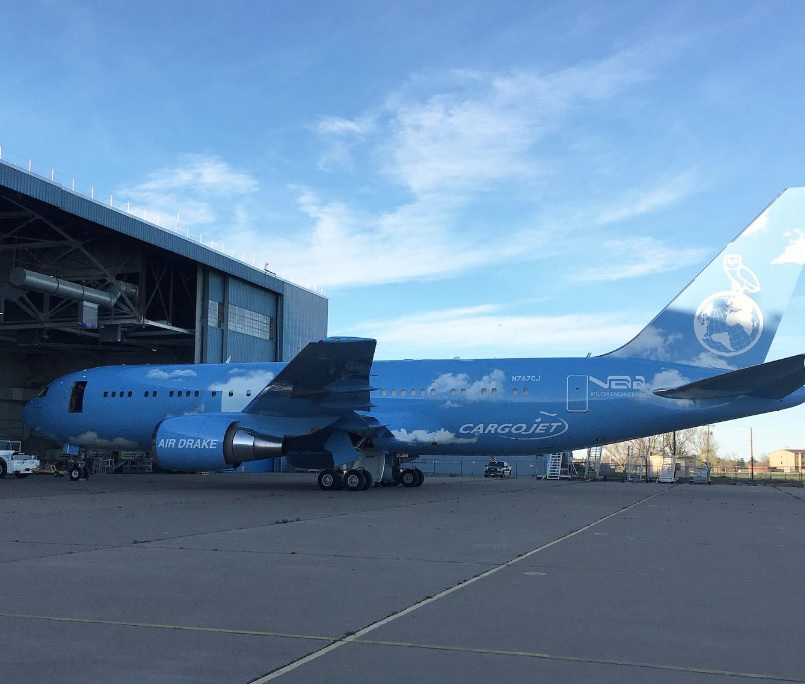 In addition, we post on luxury real and celebrity homes on our Instagram, Twitter, Facebook, Pinterest, TikTok, and YouTube. Also, Please follow us on each of these. Finally, I hope you enjoyed reading about Drake's jet. Furthermore, please leave your thoughts and comments below. Lastly, read some other articles like this one on our frontpage.