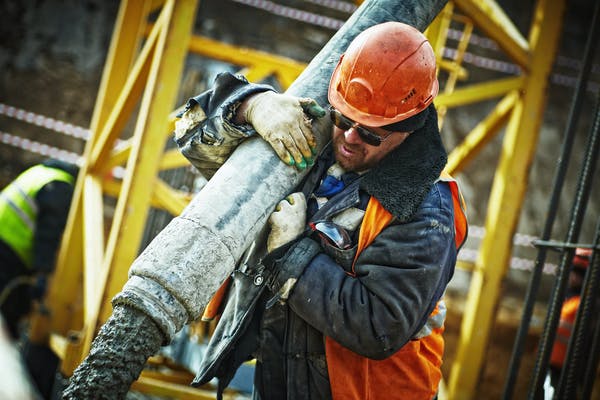 It is necessary to keep your construction site clean and tidy. This way, you will protect your employees and visitors from any injuries. The site will also become more efficient as it will be much easier to find all the machinery and materials. Regular cleaning and maintenance of the site will limit any potential damage to the property, and there will be a more negligible risk of accidents. Our tips will help keep your construction site clean and your employees and visitors safer.
Keep Access Paths Clean
Leaving access paths and points of your site cluttered can be a hazard to the safety of construction workers and visitors. If unused tools, materials, machinery, or waste are left on access paths, people can easily trip and get injured. Keeping pathways, staircases, and roads clean will prevent accidents, injuries, and any potential lawsuits. Whenever you notice any clutter in access points, move it aside. This way, there will be no damage to people, materials, and tools on the site.
Maintain Toilet Facilities
Careful maintenance of toilet facilities is a key to the health and hygiene safety of all construction workers and site visitors. When cleaning the toilet facilities, a septic truck vacuum pump is an effective way to eliminate waste. This way, you will ensure that the workplace meets any health and safety regulations. You will also keep your employees and site visitors safe. You should also place these facilities behind the construction barriers, so no one from the public can access them.
Put Trash Into Designated Areas Every Day
All trash at the construction site should be picked up and placed into bins. By doing an additional clean-up at the end of the day, you will make sure that you have not missed anything. Before the trash is moved to a waste disposal site, you should ensure that the bins are not too full. Your construction site should have bins designated for different types of trash. By properly disposing of any debris and waste, you will prevent any spillages, smells, and other accidents.
Remove Items You Are Not Using
When you are not using any of the materials, machinery, or tools, you should ensure that they are stored and locked in the right places. This way, the construction site will look tidier and less cluttered. It will also make the workplace more efficient as the workers will be able to access everything they need quickly and will not need to search for it across the site. Another benefit is that you will avoid any damage coming to the material or tools. On top of that, it will become a safer environment as there will not be any risks of tripping.
Keep All The Machinery Clean
If you have any idle heavy machinery at the construction site, ensure that the machines are kept clean and in their natural position. This way, you will avoid any accidents and damages. If you have the machinery borrowed from a third party, you can also escape any additional fees or fines. Construction site workers will also be safer, and it will be easier for everyone to stay clear of any injuries.