Who is Stephen Colbert?
Stephen Colbert is a comedian and television host. He had his own show, The Colbert Report, from 2005 to 2014. Furthermore, since 2015 he has hosted his own talk show, The Late Show with Stephen Colbert. While attending Northwestern University, he got involved in the improv theatre troupe, Second City Chicago. There he was the understudy for actor Steve Carell. Additionally, there he also became friends with Paul Dinello and Amy Sedaris. The three of them started their own sketch comedy series called Exit 57. Furthermore, the three of them continued working together for many years, including on the television show Strangers with Candy. His career started to take off when he worked as a correspondent on The Daily Show. Check out the Stephen Colbert house below.
Where is Stephen Colbert from? Washington, D.C. 
How much is Stephen Colbert worth? 
Stephen Colbert Net Worth: $75 million
Where Does Stephen Colbert Live?
This home is located in Montclair, NJ. Furthermore, Montclair is a part of the New York metropolitan area. 
The house has three+ bedrooms and three+ bathrooms over 5,000 square feet of space. This is a two-story home. It has such a rich history. Furthermore, it was built way back in 1885. The colonial home sits at the end of a large driveway. There are beautifully trimmed bushes surrounding the exterior. Additionally, the home is made up of white wood. There is also an attached garage. The exterior of the home features multiple decks and balconies. And a sprawling lawn that is perfect for entertaining. 
Specifications:
Bedrooms: 3+
Bathrooms: 3+
Square Feet: 5,906 sqft
Price: $2.3 million
Stephen Colbert Address: Upper Mountain Ave, Montclair, NJ 07042
Photos: Stephen Colbert House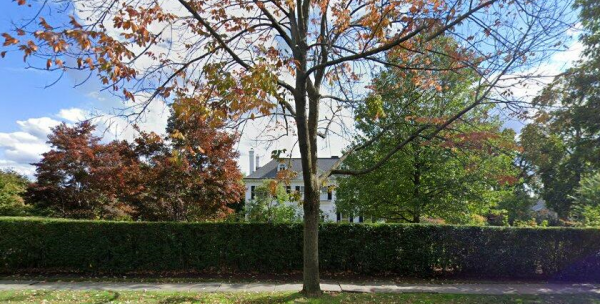 We post on luxury real estate and celebrity homes on our Instagram, Twitter, Facebook, Pinterest, TikTok, and YouTube. Also, Please follow us on each of these. Finally, I hope you enjoyed reading about Stephen Colbert's home. Furthermore, please leave your thoughts and comments below. Lastly, read some other articles like this one on our frontpage.