Who is T Pain?
T Pain is a the king of Auto-Tune. He used this type of pitch correction to create distinctive vocal sounds. Furthermore, the hits we all know of his include Buy U A Drank, Bartender, I'm Sprung. The T in his name represent where he is from, Tallahassee, Florida. He has a pretty home in the Atlanta area. Check out the T Pain house below.
Where is T Pain from? Tallahassee, Florida
How much is T Pain worth?
T Pain Net Worth: $10 million
Where Does T Pain Live?
T Pain lives in Roswell, Georgia. Furthermore, this area is just north of Atlanta and is a nice suburb. Moreover, the area looks very safe and has many amenities.
The house has five bedrooms and 7.5 bathrooms with nearly 11,000 square feet of space. Just minutes from the local schools and many amenities is this gorgeous home. The interior is very modern and offers a great master suite and bathroom. There is elevator service for all floors of this amazing home. Also, the home was built in 2006 and sits on 2 acres of pretty Georgia land. The home is made of various bricks which gives it a very cute and homey vibe. The type of architectural style is conventional. Also, it looks like many of the other mansions in the expensive area. Lastly, would you like to live here?
Specifications:
Bedrooms: 5
Bathrooms: 7.5
Square Feet: 10,360 sqft
Price: $4 million
T Pain Address: Stroup Rd, Roswell, GA 30075
Photos: T Pain House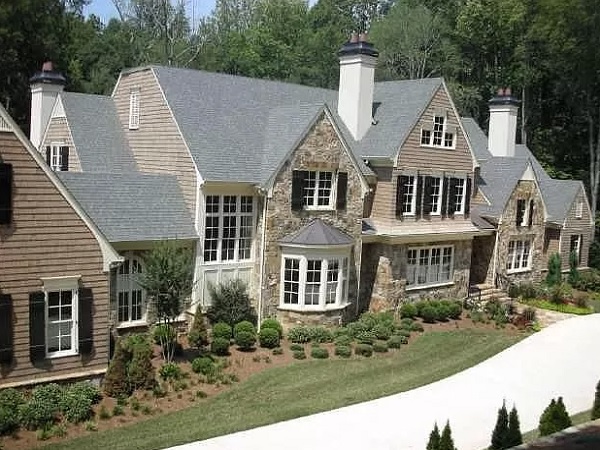 In addition, we post on luxury real estate and celebrity homes on our Instagram, Twitter, Facebook, Pinterest, TikTok, and YouTube. Also, Please follow us on each of these. Finally, I hope you enjoyed reading about T Pain's home. Furthermore, please leave your thoughts and comments below. Lastly, read some other articles like this one on our frontpage.