Introduction
Tiger Woods is an American professional golfer. He was also inducted into the World Golf Hall of Fame. Furthermore, at 20 years old he turned pro. He won 18 World Golf Championships. He was also awarded the Presidential Medal of Freedom. Additionally, his niece Cheyenne Woods is also a professional golfer who plays in the LPGA Championship. Check out the Tiger Woods yacht below. Check out the Tiger Woods yacht below.
The yacht has nine bedrooms and over 9+ bathrooms, with over 6,500 square feet of space inside. This yacht, named Privacy, has so many incredible features. There is a gym, a jacuzzi, and even an elevator! There is a total of three levels to this beauty. But that's not all. There is also a decompression chamber used for scuba diving. Furthermore, the yacht also includes two motorized scooters, two ocean kayaks, and three jet skis. Additionally, it is 155 ft long. It has a 1,800-horsepower engine. The cruising speed is 16 knots while it can go up to 18 knots.  Moreover, is there anything this yacht does not offer? Lastly, would you like to live in this yacht? Please leave your thoughts below.
Specifications: Tiger Woods Yacht
Bedrooms: 9
Bathrooms: 9+
Square Feet: 6,000 sq ft
Price: $20 million
Tiger Woods Yacht Net Worth: $1 billion
Photos: Tiger Woods Yacht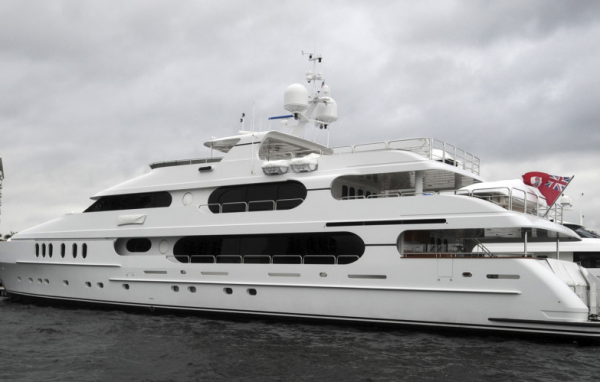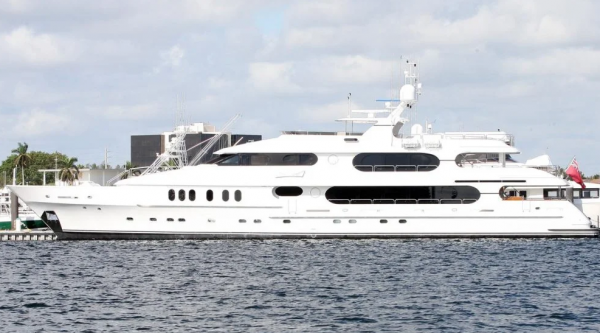 Conclusion
In conclusion, I hope you enjoyed reading about Tiger Woods's yacht. Furthermore, please leave your thoughts and comments below. Finally, read some other articles like this one on our frontpage.
Lastly, which other celebrity yachts would you like to see on our site? Please leave the names of other celebrities that you would like to see on here. Check us out on Instagram too and like and follow. Leave your thoughts on our Facebook wall, or on Instagram in the comments of our posts.