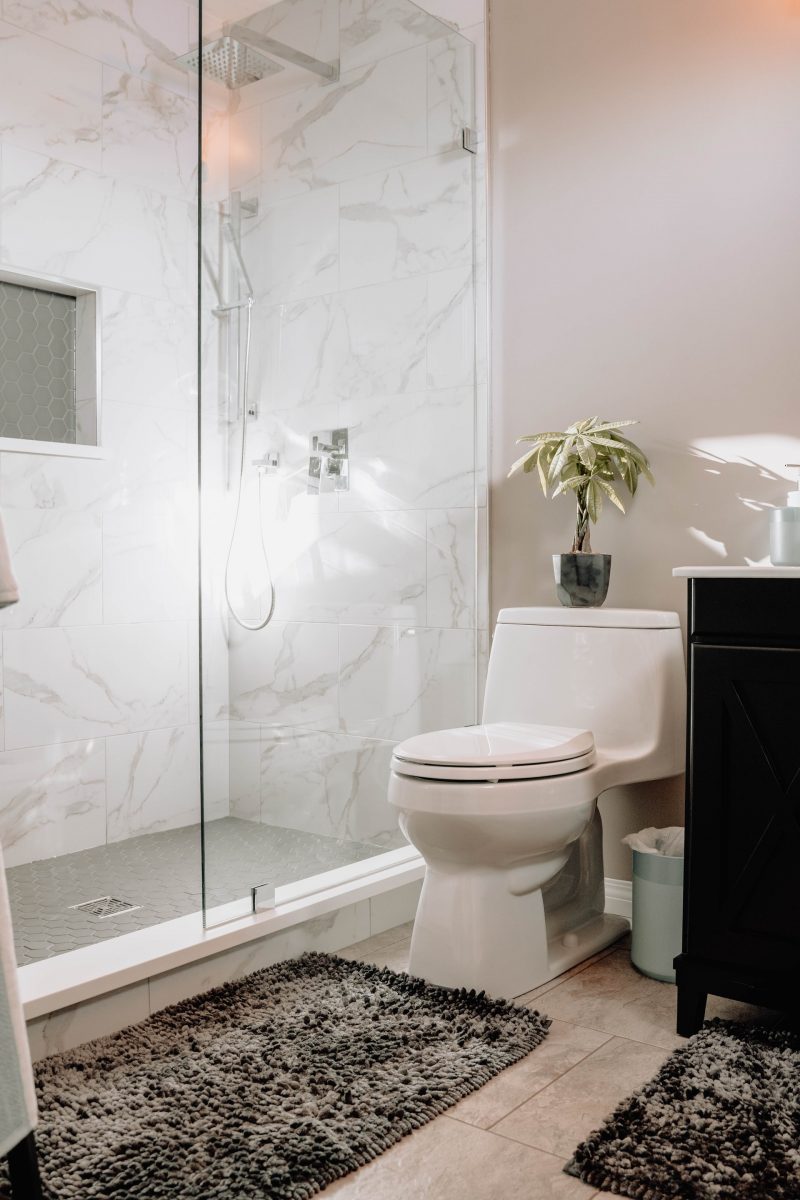 Apart from the kitchen, the bathroom is one of the most important focal features home buyers look at when purchasing a home. That is why you should give it some thought when it comes to design. If possible, try and avoid shower curtains. They are ordinary, old-fashioned, messy, and difficult to clean. Instead, consider a glass shower enclosure. It will instantly give your bathroom a modern and elegant look and increase the value of your bathroom. Here are some of the reasons why you should consider a glass enclosure for your bathroom.
Adds Some Sophistication to Your Bathroom
Using a glass shower enclosure instead of dark curtains brings some elegance to your bathroom. It makes the room feel airy and spacious, something you cannot achieve with a curtain. With a glass shower enclosure, you will not feel like you are enclosed in a confined space, even if the bathroom is small. Homeowners that want to add this feature can have the enclosure customized to their specifications.
It Emphasizes Other Features in Your Bathroom
A glass enclosure allows people to see all the decorative elements in your bathroom. If you have installed beautiful tiles around the bath, a frameless shower door will show them off instead of hiding them. This elevates your bathroom, making it stunning. Glass also allows light to reach each corner of the room. That means all aesthetic features can be seen clearly, elevating the overall look.
Glass Shower Enclosures Are Easy to Clean
Washing a frameless glass shower enclosure is a breeze. As the glass does not have any seams around it, soap and water have no place to gather or build up. Cleaning a glass shower enclosure makes your work much easier than cleaning a shower curtain. Understandably, the bathroom is not the favorite place to clean, yet it can harbor dirt as that is where people shower. If you install a glass shower, you won't have to dread cleaning days as much.
Protection From Shower Sprays
One of the worst things about using a shower curtain is that as you shower, some of the water goes to your bathroom floor. Glass enclosures are totally sealed. This prevents water from seeping into other areas and causing damage. It is also useful when you have young children around and are worried they might slip and injure themselves. And even after your shower, your cleaning job will be easier as water has not been sprayed on other parts of the bathroom.
Enhance Hygiene in the Bathroom
If your bathroom is constantly exposed to moisture, there is a risk of mold growth on the liners and curtains. Mold in the house is a huge concern as it can lead to health issues like breathing problems and allergies. Glass enclosures are a hygienic alternative you should consider. They are easy to maintain, and you only need soap and water to clean. And since they are not susceptible to mold growth, they are durable.
Can Be Customized to Meet Your Needs
If your bathroom has an irregular shape, a glass service provider will still customize the panes to meet your needs, despite the shape or size of your shower area. Aside from that, you also have different design options to choose from. You can get frosted, transparent, or tinted options. Check in with your local hardware store and see which options are available.
If your bathroom is starting to feel boring and you want to upgrade, get a glass shower enclosure. It will give your space a sophisticated and spacious look. And since glass comes in various aesthetically-pleasing designs, you can be sure you will find something you love.