Who is Ian Poulter?
Ian Poulter is a professional golfer from England. He is a current member of LIV Golf. Furthermore, he is number 5 in the world rankings. His older brother Danny Poulter is also a professional golfer. Aside from golf, Poulter is a Ferrari collector. Furthermore, splits his time between Orlando, FL, and Buckinghamshire, England.  Additionally, Poulter lives with his wife and four children. Check out the Ian Poulter house below.
Where is Ian Poulter from? Hertfordshire, England
How much is Ian Poulter worth? 
Ian Poulter Net Worth: $60 million
Where Does Ian Poulter Live?
This home is located on Lake Nona in Orlando, FL. More specifically, it is situated on the Lake Nona Golf & Country Club. There is a population of 64,000.
The house has six bedrooms and eight bathrooms with over 9,000 square feet of space. This incredible waterfront home was built in 2012. Furthermore, it also features a sparkling, private pool. There is also a fireplace inside of the gorgeous home. This is a two-story home, with a concrete and stucco exterior. Additionally, there is a golf simulator in the massive finished garage. As well as a fitness center and home theater inside the home. Additionally, the interior of the home features tall, sunny windows, recessed lighting, and a cool wet bar with a pool table. 
Specifications:
Bedrooms: 6
Bathrooms: 8
Square Feet: 9,364 sq ft
Price: $3.6 million
Ian Poulter Address: Mayfair Pointe Dr, Orlando, FL 32827
Photos: Ian Poulter House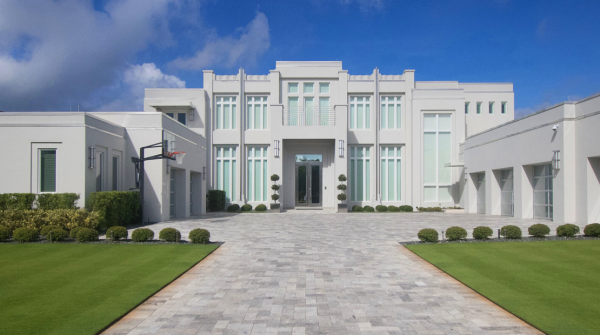 We post on luxury real estate and celebrity homes on our Instagram, Twitter, Facebook, Pinterest, TikTok, and YouTube. Also, Please follow us on each of these. Finally, I hope you enjoyed reading about Ian Poulter's home. Furthermore, please leave your thoughts and comments below. Lastly, read some other articles like this one on our frontpage.