Who is JK Rowling?
JK Rowling is the famous author of the Harry Potter books. Furthermore, she was born in 1965 in Yate, Gloucestershire, England. For some time she could not sell any books and was struggling to do what she really wanted. Rowling finished Harry Potter and the Philosopher's Stone in June 1995. Later on she released more and more Harry Potter books after the success of the first. Check out the JK Rowling yacht below.
Does JK Rowling Own A Yacht?
No, JK Rowling does not have a boat anymore. She owned a Yacht called the Amphitrite for a year and then sold it. The yacht is a custom built Amphitrite yacht created by Proteksan Turquoise.
The yacht has a cost of 20 million dollars and has a capacity of 9 people. Feel like you went back into 1920's as you walk through the amazing yacht. The walls and furniture are made of red velvet material and wood. Moreover, it is simply a beauty. Also, amenities include 5 bedroom spaces, 1 VIP stateroom, and many cool socializing areas. The yacht is definitely less modern and sleek than most other but that is why we love it so much. Finally, would you like to be on this yacht?
Specifications:
Cost: $20 Million
Capacity: 9 People
JK Rowling Yacht Interior: Vintage interior, bedrooms, TV's
Photos: JK Rowling Yacht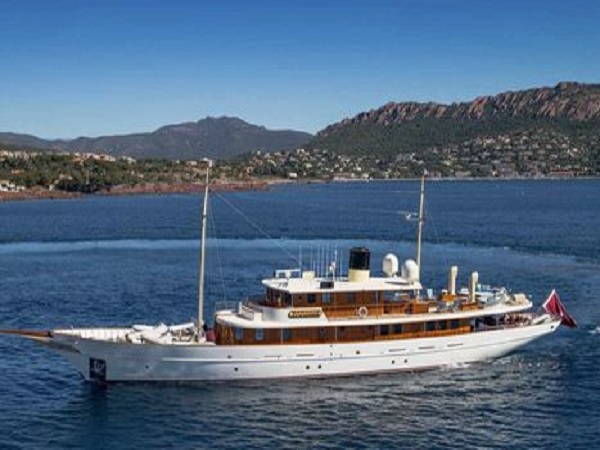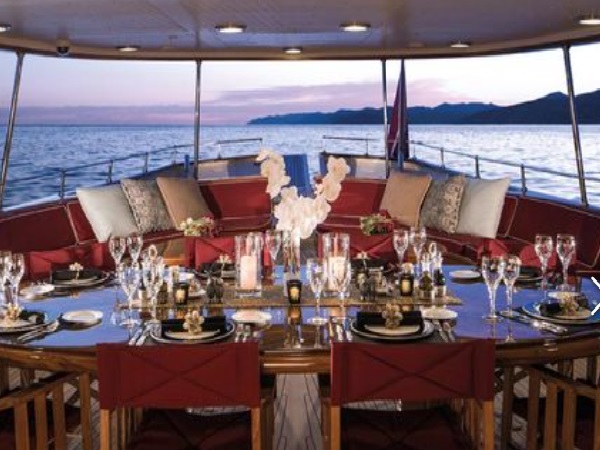 Conclusion
In conclusion, I hope you enjoyed reading about JK Rowling's yacht. Furthermore, please leave your thoughts and comments below. Finally, read some other articles like this one on our frontpage.
Lastly, which other celebrity yachts would you like to see on our site? Please leave the names of other celebrities that you would like to see on here. Check us out on Instagram too and like and follow. Leave your thoughts on our Facebook, or on Instagram in the comments of our posts.