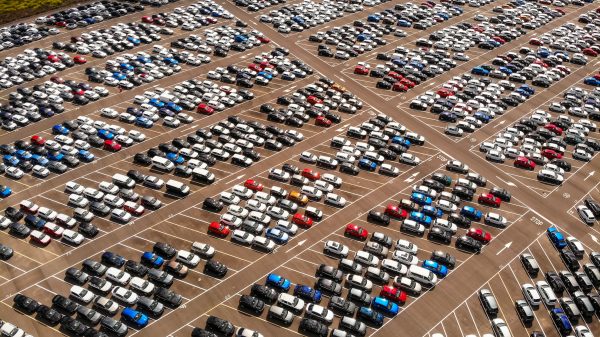 Are you ready to buy a new vehicle? Whether you are looking for a car, SUV, or truck, there are some things you need to know before you start shopping.
Since the start of the pandemic, the prices of used cars have risen. Part of this is due to the limit of new cars—which drove up the price of used ones.
There are several ways that you can shop for a used car without going to a dealership. Car auctions like SCA, Manheim, or IAAI offer a variety of choices at wholesale prices. Auto auctions are more popular than you might realize. The names "Barrett Jackson" or "Mecum" might be familiar to you from their televised collectible car auctions.
There Are Two Types of Salvage Auto Auctions
1. Dealer Only Auctions
Dealer-only auctions are reserved for those who hold dealer licenses. These auctions help the dealerships buy and sell cars for their lots. If you want to buy and sell cars, then you need to apply for a dealer's license from your state.
2. Public Auctions
Public auctions offer non-dealers a place to sell cars, trucks, motorcycles, and RVs. Even boats can be sold at a public auction.
Government Auctions
When you see a car with a spotlight, but no distinguishing marks, it is possible that it was once a patrol car. It is not unusual to see government vehicles at a public auction. They also use these auctions to sell impounded vehicles.
Because these auctions are posted in the legal section of the newspaper, there is a lot of interest in them.
Salvage Auto Auctions
Banks and insurance companies use salvage auto auctions to sell bank repossessions, salvage vehicles, and high-mile vehicles. Since public auctions are varied, you never know what you will find for sale. It could be an exotic car, an RV, or any other mode of transportation. Sometimes you can find cheap cars that you can use for parts.
4 Tips for Buying a Vehicle from an Auto Auction
Bring a "Car Friend" - If you do not know a lot about cars or vehicles in general, then find a trusted friend or mechanic who does. Auto auctions move quickly, and the car being presented may not be in the best shape. It can be easy to miss a mechanical problem, if you do not know what to look for. That is where your mechanic friend or family member comes in.
The auctions do not offer warranties; so, you'll want to do your due diligence before bidding. Know what the car is, what it might be worth, and what reviews say about that make and model before committing to buy.
Used salvage car dealers have tons of high mileage vehicles for sale.
Research Your Vehicle - While you can never know what vehicles will show up at an online auction, you should know what make or model vehicle you are looking for before you start shopping. You will find reviews, owner's groups and other information about any vehicle online.
Research the Auction - Before you decide to buy from an online auction, find out all the information you can about the auction, such as their rules, fees, and the membership plans they offer. Additionally, this can be a great way to learn more about auctions as their websites will tell you what you need to do to bid on a vehicle on their site.
Set a Limit - Know how much you want to spend before you start bidding. Cars and bids move fast; so, take your time to locate the car you want to bid on before the auction begins. Auctions have lists of upcoming cars; so, you can see what will be running for that auction. Make sure you take into account applicable taxes, fees, and other expenses when you set your budget. By knowing your budget, it will be easier to find vehicles to bid on. If you do not know how much you want to spend, you might overpay for your new ride.
4 Online Auctions Open to the Public
1. SCA
SCA Auctions offer a variety of trucks, cars, motorcycles, and more. It is the #1 online insurance auction site in North America. You can register for free and do not need a dealer's license. With over 165 SCA locations across the US, there are more than 300,000 vehicles to choose from. They sell salvage, clean title, and parts-only vehicles. It is also easy to filter the live and upcoming auctions on the site by using the dropdown search box. They hold daily auctions, so you can get your new vehicle as soon as you wish.
2. BSC America
BSC America Bel Air Auto Auction runs auctions every Thursday night on 10 lanes. They have a variety of vehicles as well as grades from low-grade, cheap cars to high-grade dealership trade-ins. They are located in Belcamp, MD and handle sales for dealerships, government agencies, charitable contributions, and more.
3. Speed's Towing Auction
Speeds Towing Auction runs every Tuesday morning, and they require a cash deposit on all wins. They handle repossessions, wholesale cars, and donation cars from private parties. They offer online and in-person bidding at their auction in Portland.
4. Bellingham Auction
Bellingham Auction sells cars, heavy equipment, ATVs, RVs and commercial vehicles. The auctions run a week long, and you can pay online. If you cannot make it to one of their in-person auctions, they offer online bidding as well.
Conclusion
There are many auto auction sites to choose from besides the ones mentioned here. It should be easy for you to find the vehicle you want at the price you want to pay. Keep these tips in mind as you shop, and you will likely get the best deal.