Who is Ryan Newman?
Ryan Newman is a stock car racing driver. He drives the No. 39. Furthermore, he is currently competing in the SRX Camping World Series. He drove the No. 6 Ford Mustang during the NASCAR Cup Series. Additionally, he started racing professionally in 1993. In 2009 he joined Dale Earnhardt Jr.'s JR Motorsports campaign. Aside from racing, Newman was also featured on an episode of the television show American Pickers. On the show he was purchasing bumper cars for children. Check out the Ryan Newman house below.
Where is Ryan Newman from? South Bend, IN
How much is Ryan Newman worth? 
Ryan Newman Net Worth: $50 million
Where Does Ryan Newman Live?
This home is located in Statesville, NC. Furthermore, Statesville is a part of the Charlotte metropolitan area. 
The house has three bedrooms and 6.5 bathrooms with over 13,000 square feet of space. The incredible home sits on over 64 acres of land. Additionally, it sits right on a nice lake. The lakefront home was built in 2006. As well as having a lake right there, the property also features a large, sparkling blue pool. This is a two-story home, with a patio and a deck. Furthermore, there is an attached and a detached garage. Also, there is a massive fireplace and an unfinished basement. 
Specifications:
Bedrooms: 3
Bathrooms: 6.5
Square Feet: 13,200 sq ft
Price: $ 5.1 million
Ryan Newman Address: Jennings Rd, Statesville, NC 28625
Photos: Ryan Newman House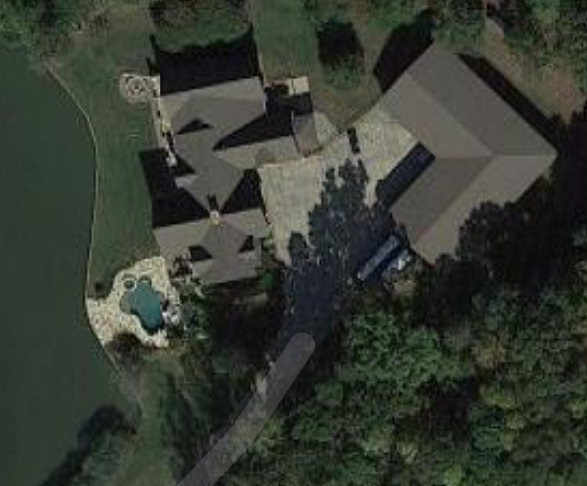 We post on luxury real estate and celebrity homes on our Instagram, Twitter, Facebook, Pinterest, TikTok, and YouTube. Also, Please follow us on each of these. Finally, I hope you enjoyed reading about Ryan Newman's home. Furthermore, please leave your thoughts and comments below. Lastly, read some other articles like this one on our frontpage.