Who is Sean Taylor?
Sean Taylor is a prominent name in the world of football. As a football free-safety, Sean earned much popularity. Furthermore, he was among NFL's hardest hitters. The full name of this football hero is Sean Michael Maurice Taylors. Sean Taylor was born on April 1, 1983, in Florida City, Florida, U.S. Also, Taylor has a daughter whose name is Jackie Taylor. But unfortunately, he was died at the age of twenty four. Check out the Sean Taylor house below.
Where is Sean Taylor from? Florida City, Florida, U.S
How much is Sean Taylor worth?
Sean Taylor Net Worth: $5 Million
Where Did Sean Taylor Live?
Sean Taylor's house is in Palmetto Bay, a village in Florida. This is one of the greatest places to reside in Florida and is notable for its family-oriented atmosphere. Alongside, there are various recreation opportunities, like parks. People living in Palmetto Bay enjoy remaining close to nature.
The house has four bedrooms and four bathrooms over 3,700 square feet of space. Furthermore, the house is single-family residential and was built in 1971. Also, it seems splendid and meets all the needs of the modern lifestyle. The property consists of a private pool and parking space. The greenery in the surroundings and shady trees give it a cool look. Also, the paved patio in the home is wonderful for entertaining. The large kitchen, foyer entrance, and fireplace enhance the worth of this superb property. Additionally, lovely grounds give a super nice view. Finally, the pad is very precious and excellent for a modern lifestyle. I'm sure you would like to live here.
Specifications:
Bedrooms: 4
Bathrooms: 4
Square Feet: 3,705 sqft
Price: $1.4 Million
Sean Taylor Address: Palmetto Bay, FL 33157
Photos: Sean Taylor House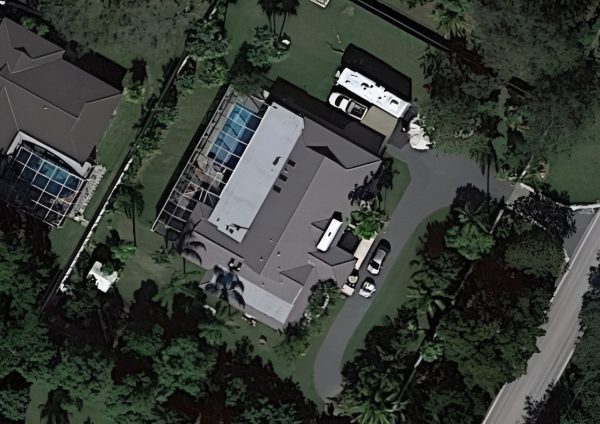 Furthermore, we post on luxury real estate and celebrity homes on our Instagram, Twitter, Facebook, Pinterest, TikTok, and YouTube. Also, Please follow us on each of these.
Finally, I hope you enjoyed reading about Sean Taylor's home. Furthermore, please leave your thoughts and comments below. Lastly, read some other articles like this one on our frontpage.