Who is Sidney Poitier?
Sidney Poitier was an actor, director, and political advocate. Furthermore, he was the first African and Bahamian to win the Academy Award for Best Actor. This is one of many awards the legend has won over his life. Also, his career spanned during the 1950's, 60's, and 70's. His first wife was Juanita Hardy and his second wife was Joanna Shimkus. Additionally, the legend passed away at the age of 94 in Beverly Hills. He lived in the Los Angeles area. Check out the Sidney Poitier house below.
Where is Sidney Poitier from? Miami, Florida
How much is Sidney Poitier worth?
Sidney Poitier Net Worth: $20 million
Where Does Sidney Poitier Live?
Sidney Poitier lives in Beverly Hills, California. Obviously, this area is amazing and has many other celebrities living in it. Furthermore, the area is safe and close to many entertainment jobs and production companies. It is a very nice and convenient place to live.
The house has four bedrooms and four bathrooms with over 4,000 square feet of space. Also, the home was built in 1929 and is on a lot that is a quarter of an acre. Additionally, amenities include a pool, large patio, and even a hot tub. The style of the home is Spanish, like many other homes in the neighborhood.  Finally, would you like to live here?
Specifications:
Bedrooms: 4
Bathrooms: 4
Square Feet: 4,581 sqft
Price: $7.8 million
Sidney Poitier Address: Angelo Dr, Beverly Hills, CA 90210
Photos: Sidney Poitier House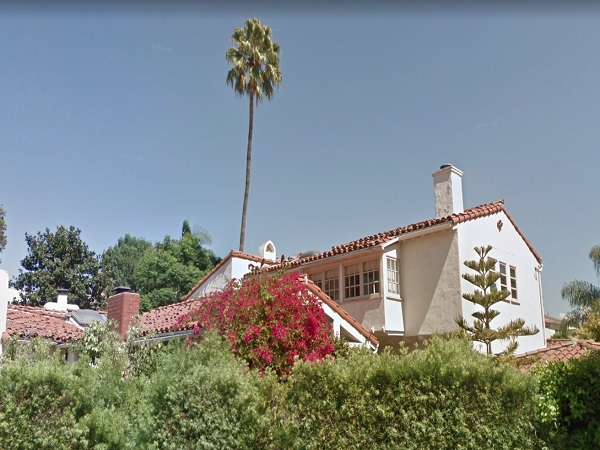 In addition, we post on luxury real estate and celebrity homes on our Instagram, Twitter, and Facebook.
Also, Please follow us on each of these. Finally, I hope you enjoyed reading about Sidney Poitier's home. Furthermore, please leave your thoughts and comments below. Lastly, read some other articles like this one on our frontpage.