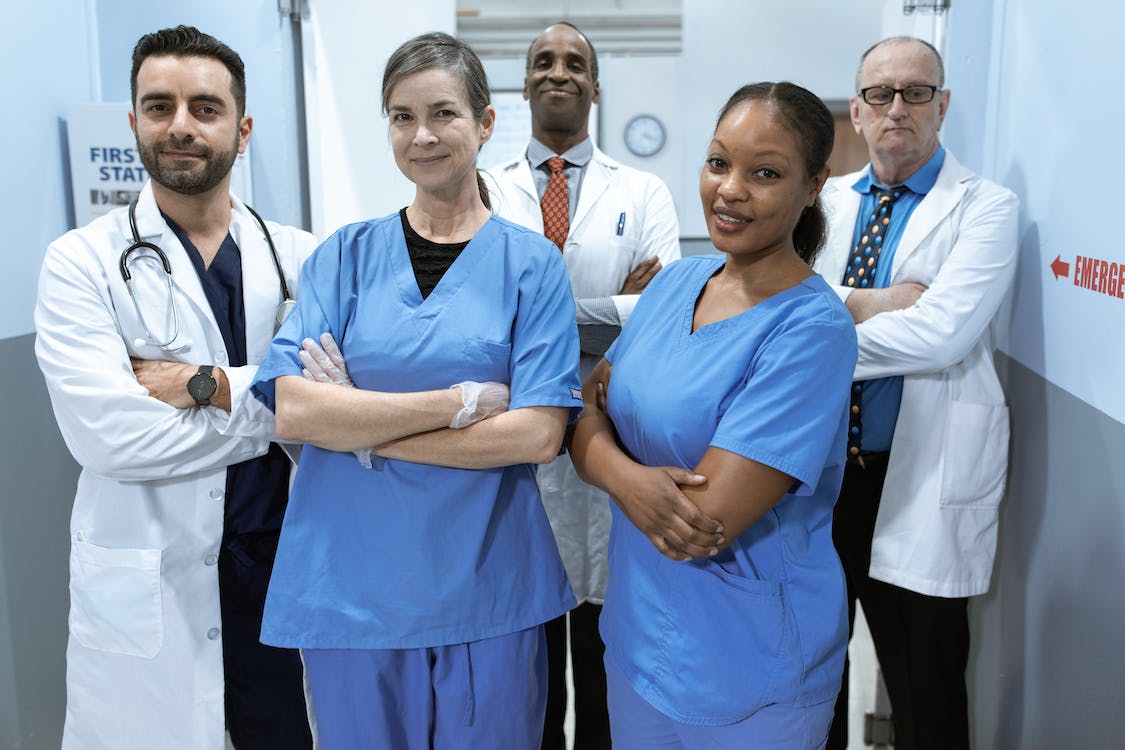 Recently, the healthcare industry has advanced well beyond our expectations. Besides the transforming industry, patient demographics have also shifted. This is because new advancements make it possible for people to live up to a more extended age now.
However, an increased life expectancy gives rise to various medical problems related to elderly patients. Therefore, healthcare workers, and from these, nurses primarily, are likely to remain in high demand in the upcoming years.
The role of a nurse is no longer limited to providing bedside care to their patients but has now moved towards more autonomous and corporate positions as well. After completing their fundamental nursing education, nurses can choose to specialize in any field. But picking a nursing specialty is a tough decision, especially with so many options to choose from.
Although every nursing specialty can lead to a rewarding career, different fields of work are for different types of people. Several factors must influence your decision so that when, for example, your interest starts failing, something else pulls you through the tough times.
Consider these tips when picking a nursing specialty to prevent you from making a choice you might regret.
1. Know your interest
Choosing a nursing specialty is the perfect time for some introspection. For example, while many people find this career path rewarding and enjoy helping people, not everyone looks forward to direct patient interaction. In contrast, while your colleagues may prefer developing hospital policies and procedures, you might be more interested in treating injuries or illnesses.
Additionally, if you prefer working with a particular group of patients, you can specialize in your field of interest. Several types of nurse practitioners in every hospital are responsible for handling specific cases only because of their unique knowledge and expertise.
Take the time to sit with yourself and write down your strengths and weaknesses. Once you know who you're more comfortable working with, you'll be one step closer to picking the right nursing specialty.
2. Consider the job market
Like most other industries, the healthcare sector is constantly evolving. Therefore, keeping a close eye on the job market is vital to ensure your chosen profession has high growth potential. More importantly, some nursing specialties are in higher demand in one region of the country than they are elsewhere. If you don't wish to relocate, you must conduct thorough research to see if any jobs are available in your local healthcare setting.
If you don't know where you want to work, consider picking a more versatile specialty that can provide you with job opportunities in several places.
3. Look for career advancement opportunities
Professional growth is an essential and most sought-after factor in a nurse's life. Due to the high demand for nurses, this profession has a highly competitive job market where every accomplishment can have a colossal impact. Potential recruiters prefer hiring individuals who have earned an advanced degree or are more skilled than their counterparts. Since these professionals can better adapt to various settings, they benefit from greater job security and more lucrative salaries.
All nursing specialties hold significant importance in their way. But giving careful consideration to those having more opportunities for career advancement may be a better choice.
4. Will you require additional training?
The diversity in nursing fields mainly stems from its range of academic and training requirements. Certain occupations need professionals to take more advanced training or even degrees. However, these can sometimes be expensive and might delay your professional ambitions. But if you stay true and committed to your choice, this hard work and effort will eventually pay off. Additionally, online certifications and programs allow students to continue their education without putting their careers on hold.
Continued learning and gaining additional skills is always a helpful approach. Just be sure you know of all these requirements beforehand so you can have a more practical 5-year plan and don't get exhausted early on.
5. Carefully regard salary packages
Most nurses want to pursue a specialized degree to improve their earning potential. However, before picking a specialty, you must survey the potential salaries of your chosen field and see if it meets your expectations. Nursing specialists have varying salary packages because of their job responsibilities and demands. Those with advanced degrees and stronger skillsets generally have better chances of moving up the nursing ranks and getting paid higher salaries. On the other hand, nurses in managerial or leadership positions also typically receive more lucrative salaries than clinical nurses.
Salary packages vary based on years of experience and different geographic regions. Therefore, you must consider all these factors before deciding on your best option.
6. Ponder over the workload
Nurses generally work long and extensive hours each shift. Besides the job's physical exhaustion, it can also take a profound physical and mental toll on your health. Some nursing specialists like ER nurses or psychiatric nurses often work in high-pressure environments that can become too challenging to handle. Besides treating patients when their health is highly critical, you'll also have to deal with family and loved ones who may lash out at you in certain circumstances. Instead of getting the time to understand your feelings, you'll have to brush them off and move on to your next patient.
This constant physical and mental exhaustion can lead to quick burnout and cause devastating consequences on your health. So, if you're someone who can't deal well in stressful environments, choose a specialty that's better suited for you. On the contrary, emergency care nursing might be for you if you can work well under pressure.
7. Think about work settings
When choosing your nursing specialty, it's essential to consider where you prefer working, whether in a public or private sector or large or small scale. Besides hospitals, nurses work in clinics, community health centers, public health departments, research centers, outpatient care facilities, schools, and nursing homes. Each work setting offers a different kind of environment and responsibilities, depending on the patients it receives and its services.
So if working in a hospital isn't an ideal work setting for you, several other of these locations might better appeal to you. If you don't want to work in any clinical environment, you can also pursue a profession as an in-home care nurse.
Conclusion
With an evolving healthcare industry, the role of nurses is also transforming daily—primarily becoming more focused and challenging. Therefore, pursuing specialized nursing careers is more crucial now than ever before. And so, to choose one that can prove most fruitful for you and your patients, consider these tips before making your decision.