Travis Scott is a rapper and singer who known for his songs such as Sicko Mode, Franchise, and Antidote. Furthermore, some of his other songs include Goosebumps, Yosemite, Highest in the Room, and Escape Plan. Moreover, the man was born in 1991 in Houston, Texas. He has many fancy things such as a private jet. Check out the Travis Scott private jet below.
Does Travis Scott Own A Private Jet?
Yes, Travis has an amazing jet that he actually purchased. The jet is a 2015 Embraer ERJ-190-100.
The jet has a cost of 5 million dollars and has a capacity of 8. Furthermore, the length is 119 feet. The wing span is 95 feet and the height is 34 feet. Usually, the plane costs 15,000 dollars and hour to rent. The interior is very bright and white. Also, when you are in this jet you feel at home. The furniture and seats are very comfy and allow for a comfortable trip. The plane allows for short or long term flights through the country. Also, you can see that there are at least 20 seats and 2 engines in this plane. This is definitely perfect for the artist and his family and friends. There are multiple areas for sitting and also sleeping. Finally, would you like to fly in Travis Scott's jet (2015 Embraer ERJ-190-100)?
Specifications:
Jet Type: 2015 Embraer ERJ-190-100
Cost: $5 Million
Capacity: 8 People
Interior: Video monitors, multiple sitting area
Photos: Travis Scott Private Jet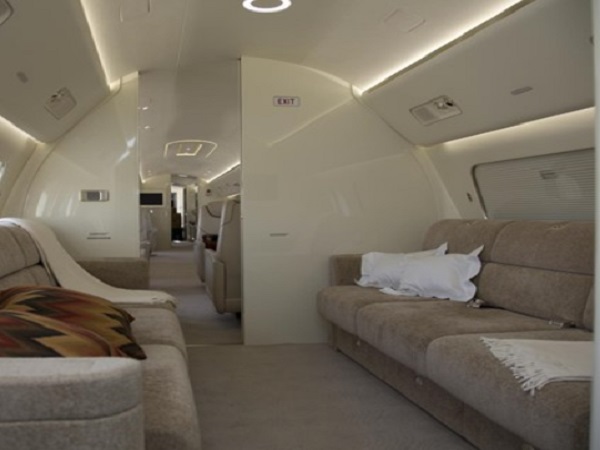 In addition, we post on luxury real and celebrity homes on our Instagram, Twitter, Facebook, Pinterest, TikTok, and YouTube. Also, Please follow us on each of these. Finally, I hope you enjoyed reading about Travis Scott's jet. Furthermore, please leave your thoughts and comments below. Lastly, read some other articles like this one on our frontpage.