Who is Yadier Molina?
Yadier Molina is a popular personality in sports. He is a baseball catcher. As a catcher, Yadier represents the St. Louis Cardinals of MLB. Furthermore, he has won six Fielding Bible Awards because of his exceptional abilities. Also, Yadier gains nine Gold Glove Awards. His actual name is Yadier Benjamin Molina, while Yadi is his nickname.  Yadier was born in 1982 in Bayamon, Puerto Rico. He has two brothers, Bengie and Jose, who belong to the same field. Wanda Torres is the wife of Yadier. Also, they're the parents of three children, two sons, and one daughter. Check out the Yadier Molina house below.
Where is Yadier Molina from? Bayamon, Puerto Rico
How much is Yadier Molina worth?
Yadier Molina Net Worth: $45 Million
Where Does Yadier Molina Live?
Yadier Molina lives in Creve Coeur MO. It's located in St Louis County. Creve Coeur is an amazing place to live in Missouri. All the facilities for living a healthy and full entertainment life are available. Top-quality restaurants, health care facilities, healthy lifestyle maximize the value of the city and make it worth living.
The house has six bedrooms and nine bathrooms over 6,000 square feet of space. Furthermore, it is super amazing with exceptional features. The kitchen looks great and is well-furnished with all the crucial appliances. The property also includes a gorgeous private pool, spa, fireplace, and basement. Besides, this splendid single-family residential home contains three parking spaces. Also, there are luxury marble baths. In this ideal house, you'll find the dining room, recreational room, bonus room, laundry room, etc. The house looks modern and offers tons of space. Lastly, this pad looks attractive and is a perfect living place. Do you have the desire to reside here?
Specifications:
Bedrooms: 6
Bathrooms: 9
Square Feet: 6,039 sqft
Price: $2.7 Million
Yadier Molina Address: Lake Estates Dr, Creve Coeur, MO 63141
Photos: Yadier Molina House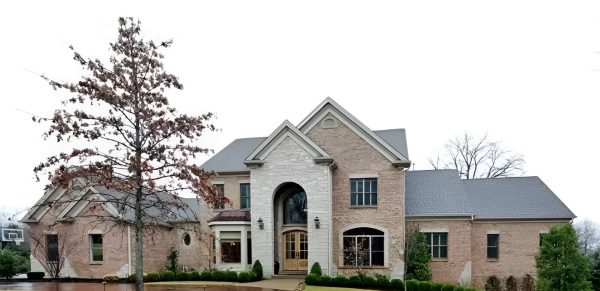 Additionally, we post on luxury real estate and celebrity homes on our Instagram, Twitter, Facebook, Pinterest, TikTok, and YouTube. Also, Please follow us on each of these.
Finally, I hope you enjoyed reading about Yadier Molina's home. Furthermore, please leave your thoughts and comments below. Lastly, read some other articles like this one on our frontpage.