Who is Alex Jones?
Alex Jones is a controversial radio host. Furthermore, his opinions are geared towards far-right conspiracy theories. He hosts his own show, The Alex Jones Show. He also has his own website which discusses his conspiracy theories, called InfoWars. Some of his false theories that he promotes are the false flags of the Sandy Hook Elementary School mass shooting, the  Oklahoma City bombing, the September 11 attacks, and the 1969 Moon landing. Furthermore, a defamation case was filed against Jones by the parents of Sandy Hook. in August 2022 Jones was ordered to pay the victims family $49 million in damages. Additionally, Jones has four children. Check out the Alex Jones house below.
Where is Alex Jones from? Dallas, TX
How much is Alex Jones worth? 
Alex Jones Net Worth: $10 million
Where Does Alex Jones Live?
This great home is located in the Creek at Riverbend. Furthermore, the Creek is a neighborhood in Austin, TX filled with luxury homes. 
The house has five bedrooms and five bathrooms with over 4,000 square feet of space. This home was built in 1996. Furthermore, Jones purchased the home in 2001. The property sits on just under an acre of land. The driveway is large enough for three parking spaces. Additionally,  inside the home, there is a mixture of carpet, tile, and hardwood flooring. This is a two-story home, with a total of 11 rooms. There is also a fireplace, a private pool, and a hot tub. 
Specifications:
Bedrooms: 5
Bathrooms: 5
Square Feet: 4,036 sqft
Price: $2.4 million
Alex Jones Address: Dogwood Creek Dr, Austin, TX 78746
Photos: Alex Jones House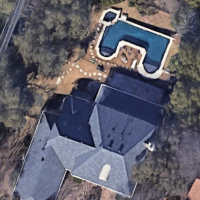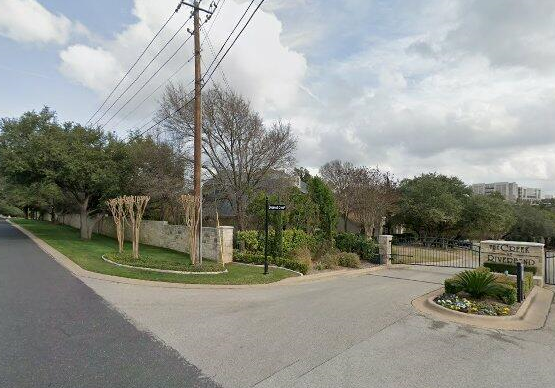 We post on luxury real estate and celebrity homes on our Instagram, Twitter, Facebook, Pinterest, TikTok, and YouTube. Also, Please follow us on each of these. Finally, I hope you enjoyed reading about Alex Jones's home. Furthermore, please leave your thoughts and comments below. Lastly, read some other articles like this one on our frontpage.