Who is Anna Wintour?
Anna Wintour is a journalist who was the editor-in-Chief at Vogue for many years. Also, she is the artistic director at Conde Nast. She is portrayed by Meryl Streep in The Devil Wears Prada. She is an amazing woman who will always be a legend in our eyes. Moreover, she has homes in various places, but we will take a look at her Manhattan pad. Check out the Anna Wintour house below.
Where is Anna Wintour from? London, United Kingdom
How much is Anna Wintour worth?
Anna Wintour Net Worth: $50 million
Where Does Anna Wintour Live?
Anna Wintour lives in the Greenwich Village neighborhood on New York. The home is in the MacDougal-Sullivan Historic District. Furthermore, this is a small historic district consisting of 22 houses enclosing a private community garden for residents only. This is a super fancy area that is known for its celebrities. Also, many cafes, clubs, and bars are in this area.
The house has four bedrooms and three bathrooms with over 2,000 square feet of space. Moreover, the home features high ceilings and oversized windows. There are also many skylights in this home so a lot of natural light is able to come in. The interior is very modern and sleek. Also, the vibe in the place is very relaxing and peaceful. The garden in the back yard is very cute and can be a place to meditate or have a grill out. Finally, would you like to live here?
Specifications:
Bedrooms: 4
Bathrooms: 3
Square Feet: 2,000 sqft
Price: $5 million
Anna Wintour Address: Sullivan St, New York, NY 10012
Photos: Anna Wintour House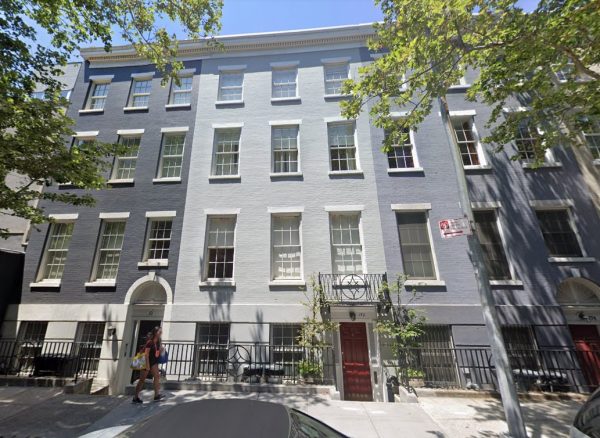 In addition, we post on luxury real estate and celebrity homes on our Instagram, Twitter, and Facebook.
Also, Please follow us on each of these. Finally, I hope you enjoyed reading about Anna Wintour's home. Furthermore, please leave your thoughts and comments below. Lastly, read some other articles like this one on our frontpage.