Who is Ashley Judd?
Ashley Judd is an America actress and political activist. Furthermore, she was born in 1968 in Granada Hills, Los Angeles. She was raised in a musical household as the daughter of late country music singer Naomi Judd and half-sister of country music singer Wynonna Judd. Additionally, Judd has made a name for herself as a prominent feminist, philanthropist, and advocate for social justice. Also, she is well-known for spreading humanitarian and political action all across the globe. Check out the Ashley Judd house below.
Where is Ashley Judd from? Granada Hills, Los Angeles
How much is Ashley Judd worth?
Ashley Judd Net Worth: $14 Million
Where Does Ashley Judd Live?
Ashley Judd resides in Franklin, Tennessee. Furthermore, the city is the county capital of Williamson County, Tennessee, and a major city in the state. By and large, Franklin has become Williamson County's aesthetic center, because of its many annual celebrations, beautiful buildings, and dedication to preserving its past. Also, thousands of history lovers go to the city every year to see the sites of one of the Civil War's fiercest battles—the Battle of Franklin and Canton—as well as the Carter House and other landmarks connected to the conflict.
The house has six bedrooms and four bathrooms over 3,989 square feet of space. Ashley Judd house is lovely and has a mid-century modern design. Furthermore, it has a stylish, contemporary design that's both comfortable and relaxing. In addition to its attractive appearance, the property has a large amount of usable space. Also, the landscaping and painting are also fantastic. As far as I can tell, she is really happy in this abode.
Specifications:
Bedrooms: 6
Bathrooms: 4
Square Feet: 3,989 sqft
Price: $1.5 Million
Ashley Judd Address: Garrison Rd, Franklin, TN 37064
Photos: Ashley Judd House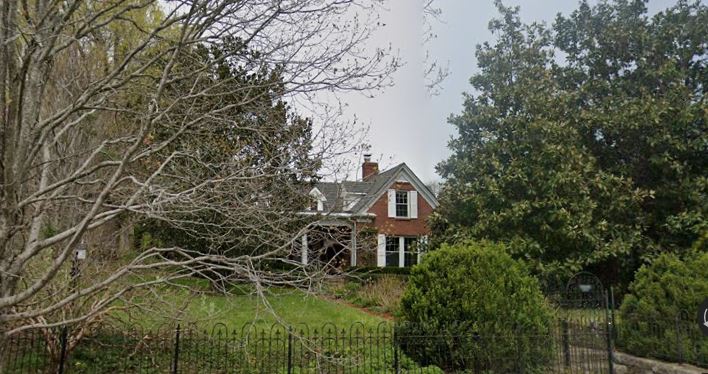 Conclusion
Finally, I hope you enjoyed reading about Ashley Judd's home.  If you do, please leave your thoughts and comments below. Also, read some other articles like this one on our FrontPage.
We post on luxury real estate and celebrity homes on our Instagram, Twitter, Facebook, Pinterest, TikTok, and YouTube.  Please follow us on each of these.