Who is Ben Affleck?
Ben Affleck is an actor who is one of our favorites. Furthermore, he is known for his roles in Armageddon, Hollywoodland, Gone Baby Gone, and Justice League. Moreover, he is known for his work in Eastern Congo and other charities he works with. Also, he is married to our favorite girl Jennifer Lopez. He has lived in many areas in his lifetime but recently sold a home in LA. Check out the Ben Affleck house below.
Where is Ben Affleck from? Berkeley, California
How much is Ben Affleck worth?
Ben Affleck Net Worth: $150 million
Where Does Ben Affleck Live?
Ben Affleck lived in the Pacific Palisades neighborhood of Los Angeles. This area is super nice and offers views of the Pacific Ocean. Tons of amenities are right down the street from this neighborhood.
The house has seven bedrooms and nine bathrooms with over 13,000 square feet of space. Also, amenities include a pool, hot tub, and even a massive patio. There is also a pool house with a bedroom in the backyard. The interior is all updated and has that farm house vibe to it. State of the art appliances exist in the kitchen and other areas of the home. Lastly, this home is great for any family who wants a massive home with a great view of the ocean. Finally, would you like to live here?
Specifications:
Bedrooms: 7
Bathrooms: 9
Square Feet: 13,453 sqft
Price: $30 million
Ben Affleck Address: Napoli Dr, Pacific Palisades, CA 90272
Photos: Ben Affleck House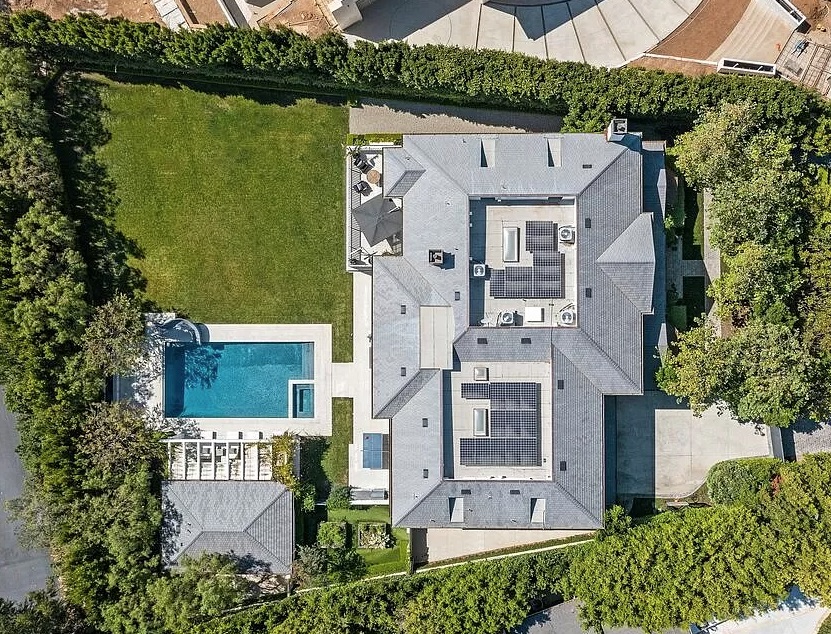 In addition, we post on luxury real estate and celebrity homes on our Instagram, Twitter, and Facebook.
Also, Please follow us on each of these. Finally, I hope you enjoyed reading about Ben Affleck's home. Furthermore, please leave your thoughts and comments below. Lastly, read some other articles like this one on our frontpage.