Who is Brad Stevens?
Bradley Kent Stevens is an American basketball executive and former Head Coach who is currently the President of Basketball Operations for the Boston Celtics. Further, Brad Stevens hired a new coach after 7 years of coaching the Boston Celtics. As a coach, he led the Boston Celtics to the playoffs 7 consecutive times. Whether he had players healthy or not during his time they were always competitive. After hiring Ime Udoka to replace him as head coach. Consequently, the Boston Celtics made the finals for the first time in about 12 years. In his younger years, he was also a basketball prodigy. In addition, Brad Stevens played for Zionsville Community Highschool Basketball Team. During his time there he set 4 school records. Continue reading to see more about Brad Stevens house.
Where is Brad Stevens from? Zionsville, Indiana
How much is Brad Stevens worth?
Net Worth: $6 million
Where Does Brad Stevens Live?
Brad Stevens house is located in Moultonborough New Hampshire. Moultonborough is a small town in New Hampshire. Further, according to the 2020 census that town has a small population of about 5000 people. Furthermore, the town also has a median age of 47 years old. The racial makeup of the town is 98%, white people. Finally, there is a low crime rate in the location. Moreover, Moultonborough is a safer location than the state average rate of New Hampshire. 
The house has 5 bedrooms and 6 bathrooms sitting on 5,472 square feet of living space. Further, it is a luxury wooden lake house that was built in 2019.  Additionally, this house has scenic mountain views and magnificent sunsets. Furthermore, the living area offers a stone fireplace, with slider doors that open up to a large deck that overlooks an amazing view. This includes a nice outdoor living area.
Specifications:
Bedrooms: 5
Bathrooms: 6
Square Feet: 5,472 sqft
Price: $5 million
Brad Stevens House Address: Captains Walk, Moultonborough, NH
Photos: Brad Stevens House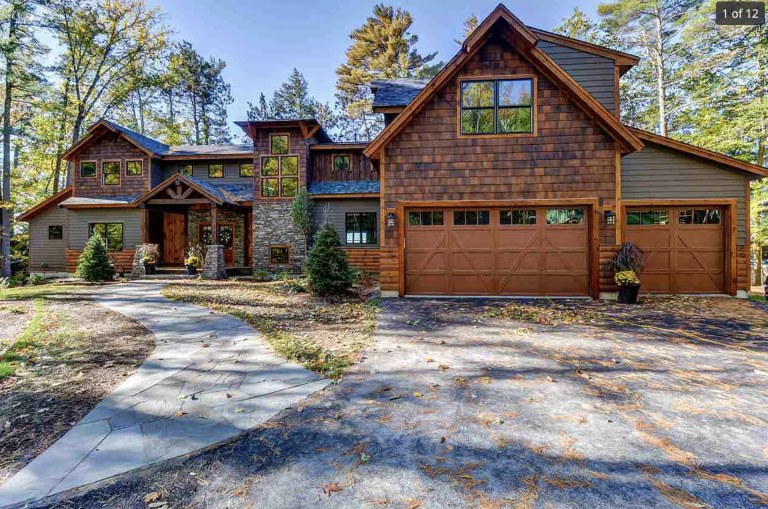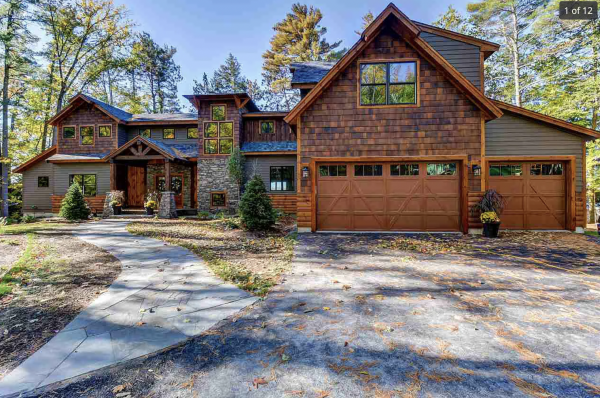 In addition, we post on luxury real estate and celebrity homes on our Instagram, Twitter, and Facebook.
Also, please follow us on each of these. Finally, I hope you enjoyed reading about Brad Stevens House. Furthermore, please leave your thoughts and comments below. Lastly, read some other articles like this one on our frontpage.