Who is Dara Khosrowshahi ?
Dara Khosrowshahi is the CEO of Uber. He is an Iranian-American businessman. Furthermore, this great businessman was born in Iran on May 28, 1969. Also, he belongs to a Muslim family. Furthermore, Dara Khosrowshahi became the CEO of Uber in 2017. Also, this great person is blessed with unique, exceptional capabilities regarding business. Due to some particular reason, his first marriage got failed. Now Sydney Shapiro is his wife. Dara has four children, two from his first wife and the twins from the second. Furthermore, he has Iranian and American nationality. Check out the Dara Khosrowshahi house below.
Where is Dara Khosrowshahi from? Tehran, Iran
How much is Dara Khosrowshahi worth?
Dara Khosrowshahi Net Worth: $105 Million
Where Does Dara Khosrowshahi Live?
Dara Khosrowshahi's house is located in Seattle, WA. Seattle is a beautiful city in Washington, surrounded by water and lush greenery. Furthermore, the area has a friendly environment and features a high-quality lifestyle.
The house has five bedrooms and five bathrooms over 5,000 square feet of space. Furthermore, it's a single-family residential home that was built in 2007. This splendid home has a fireplace and parking space as well. Also, hardwood flooring throughout the home makes it exceptional. Furthermore, the kitchen looks modern and furnished, including every item that gives the kitchen a perfect look. Windows in the rooms assist in having an outside view and keep the inside airy. All the rooms are spacious and decorated beautifully. Furthermore, the thing that makes it extraordinary is the windows located in numerous areas of the house. The front is super excellent and modern. Lastly, the home is perfect for a perfect lifestyle. Would you like to have such a splendid villa?
Specifications:
Bedrooms: 5
Bathrooms: 5
Square Feet: 5,930 sqft
Price: $4.74 Million
Dara Khosrowshahi Address:, Seattle, WA 98112
Photos: Dara Khosrowshahi House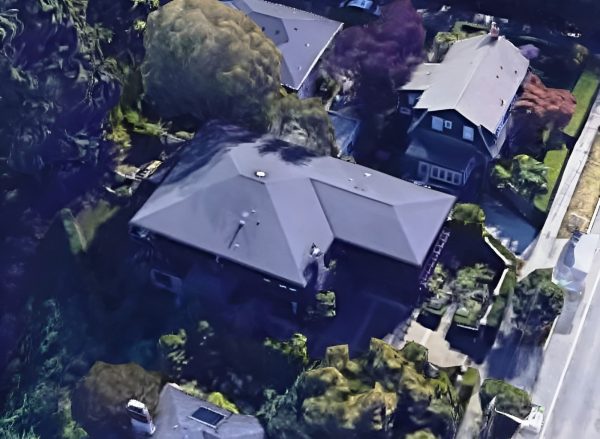 Furthermore, we post on luxury real estate and celebrity homes on our Instagram, Twitter, Facebook, Pinterest, TikTok, and YouTube. Also, Please follow us on each of these.
Finally, I hope you enjoyed reading about Dara Khosrowshahi's home. Furthermore, please leave your thoughts and comments below. Lastly, read some other articles like this one on our frontpage.