Who is Ernie Els?
Ernie Els is is a professional golfer, who has been one of the top professional players in the world since the mid-1990. Furthermore, he was born in 1969, and started playing golf at the age of 8. By and large, he has won many games in his career including the U.S. Open in 1994 at Oakmont, in 1997 at Congressional, and The Open Championship in 2002 at Muirfield and in 2012 at Royal Lytham & St Annes. In addition, he is married Liezl and they have two children. Check out the Ernie Els house below.
Where is Ernie Els from? Johannesburg, South Africa
How much is Ernie Els worth?
Ernie Els' Net Worth: $85 Million
Where Does Ernie Els Live?
Ernie Els lives in Jupiter, Florida. Furthermore, the city offer its resident a view of vacation activities. By and large, people living there enjoy a small-town atmosphere, wonderful restaurants, and gorgeous beaches that allow for a variety of outdoor activities like boating, kayaking, beach volleyball, and a few hiking paths. Above all, the resident can attest to the fact that city makes it feels like they are on a vacation. Also, it gives the public access to the beaches for free, and the view is indescribably beautiful!
The house has nine bedrooms and ten bathrooms over 13137 square feet of space. All in all, the home is indeed exquisite. As a matter of fact, the interior features of a recording studio, a game room, and tennis court. Moreso, the exterior is stunning with a view of outdoor kitchen and a pool spa. So, do you want to live here?
Specifications:
Bedrooms: 9
Bathrooms: 10
Square Feet: 13137 sqft
Price: $21.5 Million
Ernie Els' Address:  Bears Club Dr, Jupiter, FL 33477
Photos: Ernie Els House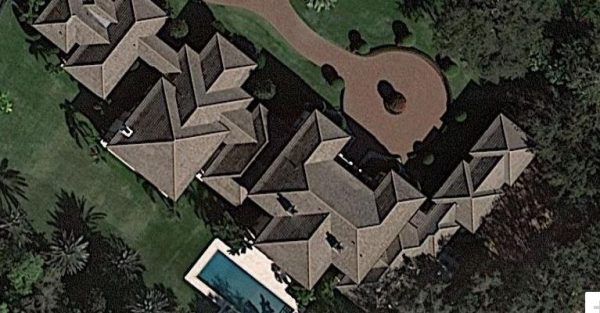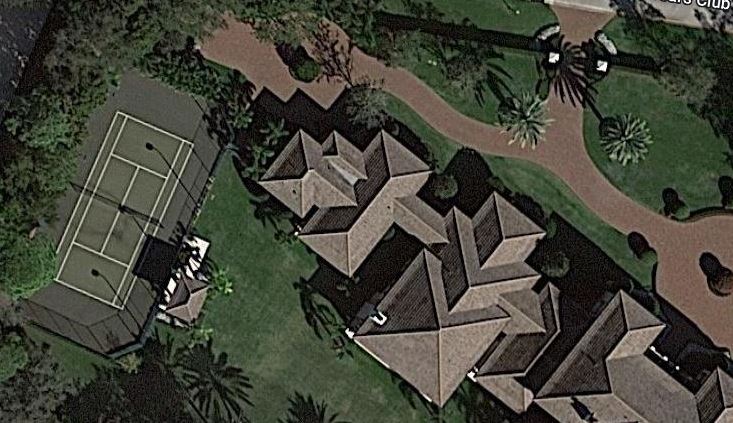 Conclusion
Finally, I hope you enjoyed reading about Ernie Els' home.  If you do, please leave your thoughts and comments below. Also, read some other articles like this one on our FrontPage.
We post on luxury real estate and celebrity homes on our Instagram, Twitter, Facebook, Pinterest, TikTok, and YouTube.  Please follow us on each of these.