Who is Ja Rule?
Ja Rule is a popular American actor, rapper, songwriter, author, and record producer. His complete name is Jeffrey Bruce Atkins. At the same time, Ja Rule is his stage name. Furthermore, he is also known as Jah. Ja Rule was born in Queen, New York, NY, in 1976. Additionally, he has won many awards based on his exceptional performance. Also, Jeffrey Bruce Atkins has three children. Check out the Ja Rule house below.
Where is Ja Rule from? Queens, New York City, U.S
How much is Ja Rule worth?
Ja Rule Net Worth: $4 Million
Where Does Ja Rule Live?
Ja Rule lives in Saddle River, NJ. It's a borough in Bergen County, located in New Jersey. Furthermore, the area is super nice and prominent for large open spaces.
The house has an unknown number of bedrooms and bathrooms over 6,000 square feet of space. Furthermore, the home is for a single-family residence. This gorgeous mansion consists of more than 2 acres of lot size. Furthermore, it was built in 2001. Also, the property is precious and captivating. Just look at the front of the house. How charming and magnificent it looks! The color, the design, the architectural style, everything looks perfect. The greenery around the home makes it more glorious and lavish. Tall shady trees in the surroundings enhance its beauty. Furthermore, there are two parking spaces as well.
Specifications:
Bedrooms: N/A
Bathrooms: N/A
Square Feet: 6,086 sqft
Price: $2.3 Million
Ja Rule Address: Saddle River, NJ 07458
Photos: Ja Rule House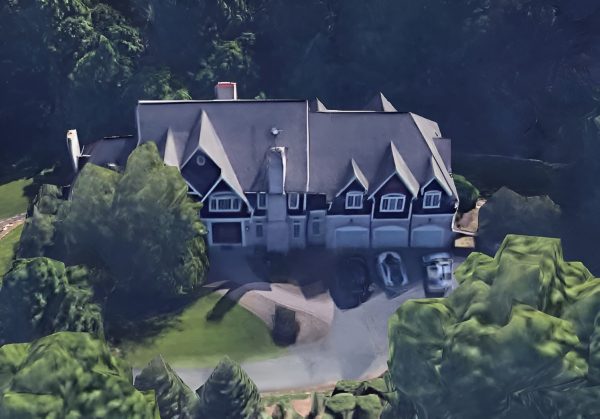 Furtermore, we post on luxury real estate and celebrity homes on our Instagram, Twitter, Facebook, Pinterest, TikTok, and YouTube. Also, Please follow us on each of these.
Finally, I hope you enjoyed reading about Ja Rule's home. Furthermore, please leave your thoughts and comments below. Lastly, read some other articles like this one on our frontpage.