Who was Janis Joplin?
Janis Joplin was a popular personality in the singing world. She was a musician and singer. Furthermore, Janis Joplin was born in Port Arthur, Texas, on January 19, 1943. Her complete name was Janis Lyn Joplin. Also, she was a top rock star of that time. This female rock star also won The Grammy Hall of Fame and The Grammy Lifetime Achievement Award. Monterey Pop Festival gave him much popularity. She had one brother, Michael, and a sister Laura. Unfortunately, Janis died at the age of 27. She passed away on October 4, 1970, due to an overdose of heroin. Check out the Janis Joplin house below.
Where was Janis Joplin from? Port Arthur, Texas, U.S
How much was Janis Joplin worth?
Janis Joplin Net Worth: $2 Million (At the time of death)
Where Did Janis Joplin Live?
Janis Joplin lived in San Francisco, CA. San Francisco is a fabulous city rich in culture, history, and tourist attractions. Also, the place is great for a modern lifestyle.
The house has unknown numbers of bedrooms and one bathroom over 2,000 square feet of space. The home is incredibly beautiful. Look at the elegance and spark of this pad in the images. Furthermore, the property was built in 1900 in a single-family residential style. Moreover, the house seems perfectly built with good construction materials and fabulous style. The physical condition of the house looks great. Additionally, the front of the home is attractive and marvelous. Also, the stairs in front create a gorgeous look. The area is super nice. Furthermore, this splendid home is super modern and super bright. Would you like to live here?
Specifications:
Bedrooms: N/A
Bathrooms: 1
Square Feet: 2,546 sqft
Price: $1.88 Million
Janis Joplin Address: San Francisco, CA 94117
Photos: Janis Joplin House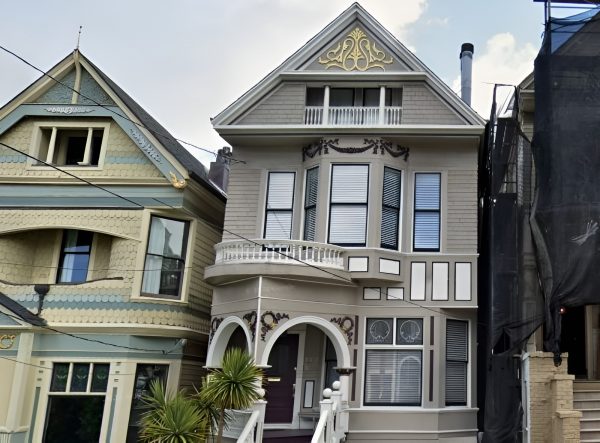 Furthermore, we post on luxury real estate and celebrity homes on our Instagram, Twitter, Facebook, Pinterest, TikTok, and YouTube. Also, Please follow us on each of these.
Finally, I hope you enjoyed reading about Janis Joplin's home. Furthermore, please leave your thoughts and comments below. Lastly, read some other articles like this one on our frontpage.