Who is Marc Ecko?
Marc Ecko is an artist, entrepreneur, and fashion designer based in the United States. He was born a twin  in 1972 in New Jersey. The name of his twin is Marci Tapper, and he also has an elder sister called Shari Tapper. Furthermore, His birth name was  Milecofsky. However, because of the dream to build a clothing brand, he change the name to Ecko.  Today, he is known not only as the founder, but the Chief Creative Officer of Marc Ecko Enterprises which is a global fashion and lifestyle company. Check out the Marc Ecko House below.
Where is Marc Ecko from?  Lakewood, New Jersey
How much is Marc Ecko worth?
Marc Ecko Net Worth: $100 Million
Where Does Marc Ecko Live?
Marc Ecko lives in Bernardville, New Jersey. Bernardsville is an amazing town to raise a family because the community is very supportive of each-other.  Also, many families move here for the school system because the schools are highly regarded. Living in Bernardsville offers residents a rural feel and most residents own their homes
The house has four bedrooms and 3.5 bathrooms over 3,100 square feet of space. The beautiful home of Marc Ecko may be found on a quiet lane in the Bernardsville neighborhood of New Jersey, United states. Furthermore, the home has a unique design. Also, the interior is lovely with many open and modern spaces. The living spaces as a unique design alongside a modern furnishings. Additionally, the exterior  has an excellent landscape lawn and a beautiful paint job.
Specifications:
Bedrooms: 4
Bathrooms: 3.5
Square Feet: 3,100 sqft
Price: $1.6 Million
Marc Ecko Address: Claremont Rd, Bernardsville, NJ 07924
Photos: Marc Ecko House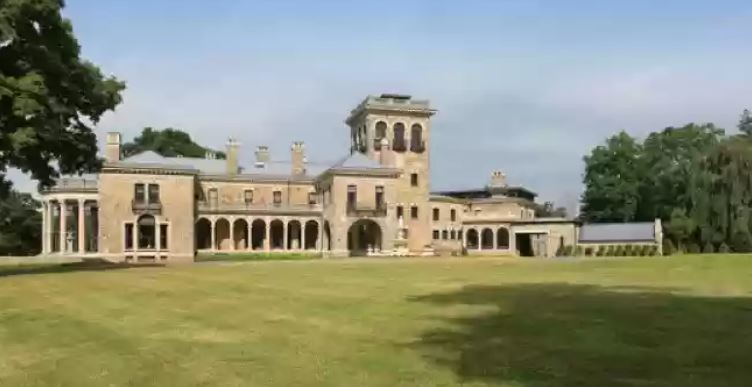 Conclusion
Finally, I hope you enjoyed reading about Marc Ecko's home.  If you do, please leave your thoughts and comments below. Also, read some other articles like this one on our FrontPage.
We post on luxury real estate and celebrity homes on our Instagram, Twitter, Facebook, Pinterest, TikTok, and YouTube.  Please follow us on each of these.