Who is Rickie Fowler?
Rickie Fowler is a professional golfer. Furthermore, he plays on the PGA Tour. In 2008, Fowler won the Ben Hogan Award. He claims to be mostly self-taught when it comes to golf, playing mostly on the driving range during high school. Additionally, he has had lucrative deals with Rolex and  Puma. He also starred in a commercial for Crowne Plaza Hotels. Furthermore, in 2019, Fowler married track and field athlete Allison Stokke. Together, the couple shares a daughter, Maya. Check out the  Rickie Fowler house below.
Where is  Rickie Fowler from? Murrieta, CA
How much is Rickie Fowler worth? 
 Rickie Fowler Net Worth: $40 million
Where Does Rickie Fowler Live?
This water-front mansion is located in Jupiter, FL. Furthermore, Jupiter is on the southeastern coast of Florida. 
The house has six bedrooms and nine bathrooms with over 14,000 square feet of space. This home was purchased in 2016 for $12.3 million. Furthermore, it was built in 1973. It is a gorgeous home that sits right on the water. There is also a private pool on the property. As well as a private deck and dock. Additionally, the massive home includes a gym and a sports bar. As well as a six car garage with enough room to store a large boat. The property also has a putting green. 
Specifications:
Bedrooms: 6
Bathrooms: 9
Square Feet: 14,897 sq ft
Price: $22.6 million
 Rickie Fowler Address: Pennock Point Rd, Jupiter, FL 33458
Photos: Rickie Fowler House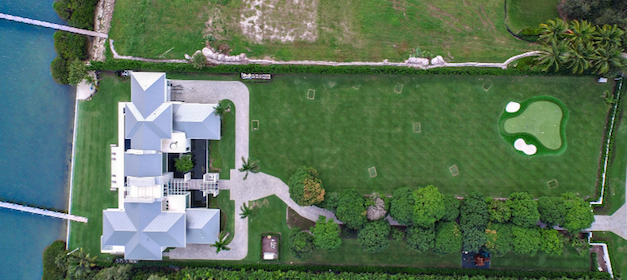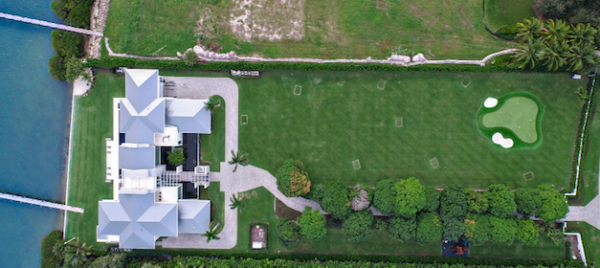 We post on luxury real estate and celebrity homes on our Instagram, Twitter, Facebook, Pinterest, TikTok, and YouTube. Also, Please follow us on each of these. Finally, I hope you enjoyed reading about  Rickie Fowler's home. Furthermore, please leave your thoughts and comments below. Lastly, read some other articles like this one on our frontpage.