Who is Roman Atwoods?
Roman Bernard Atwood is an American Youtube personality prankster. Further, he is best known for his Youtube vlogs where he talks about his life and family. Additionally, his Youtube vlog channel has over 5 billion views and 15 million subscribers. Next, he is the second YouTuber after Germán Garmendia to receive 2 Diamond Play Buttons for his first 2 Youtube Channels. Furthermore, he launched a 3rd channel RomanAtWoodPodcast. This channel features his friends and special guests. People like Steve-O, Vitaly, and Fouseytube. In addition, he is happily married and has 4 children. Continue reading to find out more about Roman Atwoods house.
Where is Roman Atwoods from? Millersport, Ohio
How much is Roman Atwoods worth?
Net Worth: $14.5 million
Where Does Roman Atwoods Live?
Roman Atwoods lives in Thornville, Ohio. Thornville is a village in Perry County, Ohio. Further, it is the location of the Lost Lands Music Festival which is hosted Excision. Next, according to the 2020 census the small village only has about 1000 inhabitants. Further, the village has very little crime and everyone is very friendly. Finally, everything is easily accessible with through any means of transportation. 
The house has three bedrooms and 4 bathrooms with over 3,000 square feet of space. Further, the house was built in 2007 and also has 3.55 acres of total lot area. Next, it comes with a 5-car garage, a fireplace, and multiple patios and porch. Furthermore, the property has huge fields around the property. Roman Atwood would create all types of fun activities with his family on these fields. Finally, this property is worth $370,000
Specifications:
Bedrooms: 4
Bathrooms: 3
Square Feet: 2,881 sqft
Price: $370,000
Roman Atwoods House Address: Beech Tree Dr, Thornville, OH
Photos: Roman Atwoods House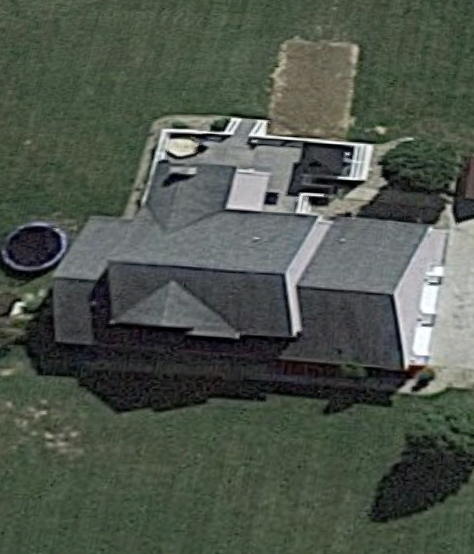 In addition, we post on luxury real estate and celebrity homes on our Instagram, Twitter, and Facebook.
Also, please follow us on each of these. Finally, I hope you enjoyed reading about Roman Atwood's House. Furthermore, please leave your thoughts and comments below. Lastly, read some other articles like this one on our frontpage.