Who was Walter Payton?
Walter Payton was a legend in the football world.  Moreover, he played running back for the Chicago Bears for 13 seasons. Also, he went to the Pro Bowl 9 times and holds many records in the NFL. He retired with the most receptions by someone is a non-receiver. Sadly, he passed away in 1999 to a rare disease of the liver. He was born in Columbia, Mississippi, but later moved to the Chicago area to play for the Bears. Additionally, had a cute mansion outside of Chicago. Check out the Walter Payton house below.
Where is Walter Payton from? Columbia, Mississippi
How much is Walter Payton worth?
Walter Payton Net Worth: $6 million
Where Did Walter Payton Live?
Walter Payton lived in South Barrington, Illinois. The area is just north and west of Chicago. The suburbs offer a lot of space and peace for families. This was probably a perfect place for Payton and his kids.
The house has six bedrooms and four bathrooms with over 7,000 square feet of space. Furthermore, amenities at the home include a pool, hot tub, and massive patio. The home actually sits near a small lake. The property has a little dock that you can use to launch a boat from. Also, the property includes five acres and has a long driveway to the home. Inside, the home is now very modern and up to date with the farm style theme. It looked different, of course, over the years when Payton lived here. Finally, would you like to live here?
Specifications:
Bedrooms: 6
Bathrooms: 4
Square Feet: 7,884 sqft
Price: $1.5 million
Walter Payton Address: Mundhank Rd, South Barrington, IL 60010
Photos: Walter Payton House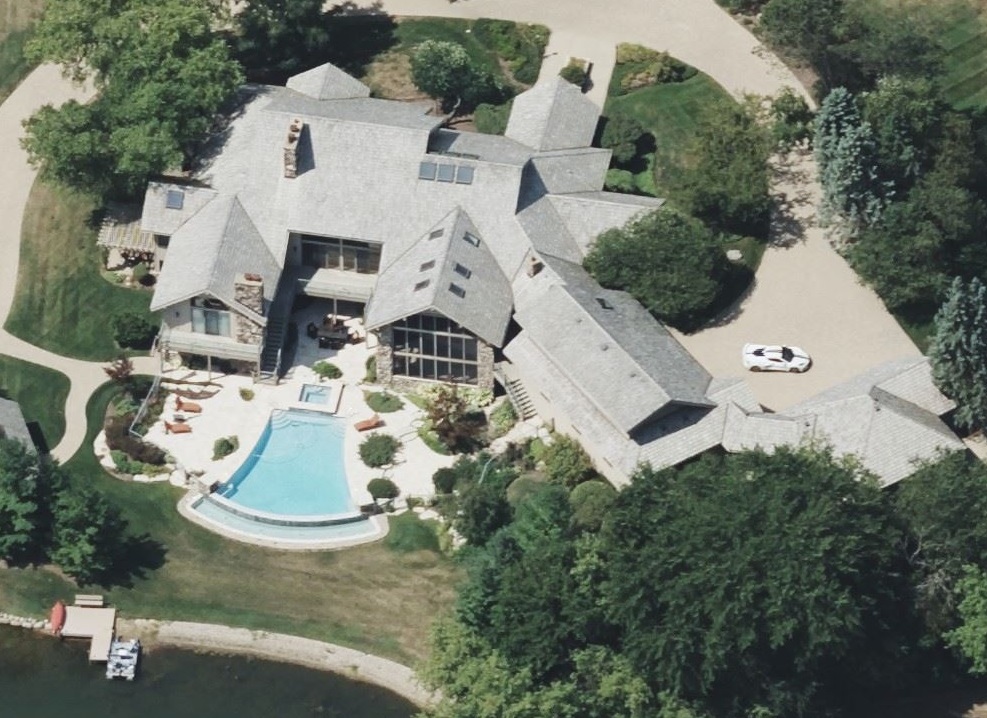 In addition, we post on luxury real estate and celebrity homes on our Instagram, Twitter, and Facebook.
Also, Please follow us on each of these. Finally, I hope you enjoyed reading about Walter Payton's home. Furthermore, please leave your thoughts and comments below. Lastly, read some other articles like this one on our frontpage.